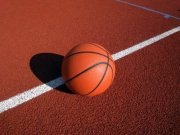 THE Aliv Buckets and the Commonwealth Bank Giants emerged victorious in the New Providence Basketball Association double header at the AF Adderley Gymnasium on Wednesday night.
In the opener, Aliv Buckets defeated Triple K Stampers 121-102 and in the feature contest, the Commonwealth Bank Giants pounded the Pros 87-61.
Buckets 121,
Stampers 102
Dylan Musgrove, playing 27 minutes and 44 seconds, scored 29 points on 11-for-13 from the field, 1-for-1 from the three-point line and 6-for-10 from the free throw line to lead Aliv to their victory. Musgrove also had 10 rebounds, six steals, three assists and as many blocked shots.
Neil Sands came off the bench and connected on 25 points with nine rebounds, James Rolle had 16 points, five assists, two rebounds and a pair of steals as well, Akeil Bullard had 14 points and eight rebounds and Kashawn Wilkinson chipped in with 11 points, three rebounds and three assists.
In a losing effort, Michael Turnquest scored a game high 31 points in 36:53 minutes. He also had six rebounds, six assists and four steals. Johnley Noel and Nathaniel Jean both had 16 points with nine and six rebounds respectively, Wilben Seraphin had 13 points, seven assists, three rebounds and three steals and Ryan McKinney chipped in with 10 points.
Giants 87,
Pros 61
Michael Bain (33:12 minutes) and D'Shon Taylor (30:04 minutes) shared game high honours with 24 points apiece to lead Commonwealth Bank.
Bain also had six rebounds, three steals, two assists and two blocked shots, while Taylor had four steals, three rebounds and two assists.
No other players were in double figures, but all 11 in uniform scored. Their next best scorers were Trent Cox and Kevin Hinsey, both with six points. Cox also had eight rebounds. The Pros got 17 points and six rebounds from Colton Albury to lead their attack. Chico Francis had 10 points and 13 rebounds and Stephan Burrows also contributed 10 points with three assists. Dereck Ferguson chipped in with nine points, three rebounds and two assists off the bench.
Friday's schedule is as follows:
7 pm Caro Contractors Titans vs Basden Elevator Elite.
8 pm Your Essential Store vs Breezes High Flyers.
9 pm Leno Regulators vs Discount Distributors Rockets.