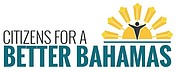 By NEIL HARTNELL
Tribune Business Editor
nhartnell@tribunemedia.net
The Bahamas' Transparency International affiliate has urged the Government to "leave no room for interpretation" on whether political parties are captured by the Non-Profit Organisations Bill.
Lemarque Campbell, of Citizens for a Better Bahamas (CBB), told Tribune Business yesterday that Bahamian political parties appear to come under the Bill's remit given that the legislation defines non-profit organisations (NPOs) as including those "formed and established for the purpose of promoting public policies".
The issue of whether the Bill applies to political parties arose in House of Assembly debate last week, and generated significant public commentary among Bahamians who generally agreed that they should be subject to the same standards and regulations as all other non-profits.
Mr Campbell, though, argued that the Bill should go further than its present remit by mandating that only political parties - out of all non-profits - be required to publicly disclose their financial statements and identity of donors providing $50,000 or more.
While the legislation mandates non-profits to keep accurate accounts, these only have to be disclosed to sector regulator, the Registrar of Non-Profit Organisations. Mr Campbell, though, said Bahamian democracy depended on greater transparency over political party financing - especially in election campaigns - so voters could detect the motives of donors and "questionable special interest groups".
He also emphasised the need to ensure the Registrar of Non-Profit Organisations was "free from political influence", given that its integrity and reputation will hinge on such perceptions.
"We have to advocate for transparency across the board," Mr Campbell told Tribune Business. "As we want our leaders to be transparent, we have to be transparent ourselves. It's unquestionable that [the Bill] will include political parties.
"Any party or any organisation that provides public policy, that will be included in the definition of a non-profit. Any political party from the time they issue their election manifesto to when they campaign on that manifesto, that's the promotion of public policy.
"That's all they do; even the Opposition promotes public policy. All political parties will be covered by this Act, " he continued. "But we should have the Government confirm this so there's no room for interpretation. It's pretty clear, but they need to confirm this."
Mr Campbell and Citizens for a Better Bahamas, who are backing the Bill and intent behind it, described the legislation as "a significant step forward" as all political parties will now have to register with the Registrar and potentially submit themselves to on-sits inspections, as well as provide the regulator with their financial statements and identities of top donors.
"The appointment of the Registrar, we have to look at that," he told Tribune Business. "We hope the Registrar for Non-Profits will be independent. We have to ensure this Registrar is independent from any political influence."
Given how Bahamian election campaign financing has been exposed as vulnerable to donations from foreigners with dubious motives, Mr Campbell said the Bill needed to go further in mandating enhanced disclosure by political parties only to protect democracy.
"This is a problem for our democracy," he told Tribune Business. "In the past, these dubious actors have funded political parties and admitted to it. This is a step forward, but what we are proposing is that it goes even further for non-profits promoting public policy and their records are published for all to see.
"Right now, they're kept confidential under this Bill. What we are saying is those non-profits promoting public policy, instead of financial records and top donors being kept confidential, they should be disclosed to the public."
The Non-Profit Organisations Bill., which represents The Bahamas' response to demands for enhanced scrutiny of non-profits to prevent their abuse by financial criminals and terrorists, requires all such organisations to be registered with the Registrar of the same name.
To become registered, the legislation stipulates that all non-profit groups must show "evidence" that they are compliant with "Know Your Client" stipulations - meaning that they know the sources of their funding, and the background of these donors.
And the Bill, in a section entitled "reportable donations", mandates that all non-profits provide the registrar with details on donations that exceed $50,000 - either in total or as a lump sum - and their ten largest contributors every two years. The information is to be kept private by the regulator.
And non-profits with annual gross income above $75,000 will also be required by law to maintain financial statements, showing all income and spending, at their registered offices. They will have to submit "a declaration" that these are available and accurate to the registrar, who can require that these financial statements be produced to it.
Well-placed Tribune Business sources revealed that initial drafts of the Non-Profit Organisations Bill went much further, and deeper, than the final version by requiring KYC regulations to be applied to all donors - even those giving just $1. The Government is understood to have backed away from this following warnings it could destroy the sector, and that it was not consistent with global best practice.
This newspaper was informed that the Financial Action Task Force (FATF), the body monitoring The Bahamas after uncovering "structural deficiencies" in its anti-money laundering/counter terror financing regime, was putting pressure on this nation to enhance regulation of non-profits believing it to be weak or non-existent.
Mr Campbell yesterday said Citizens for a Better Bahamas would have opposed the Bill had it required "drilling down" to the extent of requiring KYC to be performed on donors giving just $100, but said its $50,000 identification threshold was "viable".
"If you look at non-profits making $75,000 or more a year I don't think it's onerous," Mr Campbell said of the record-keeping requirements. "What we're saying is for those big non-profits making that kind of income it should be something they're already undertaking. We're not talking about those donating $100, $200, as that would be onerous.
"You have to be accountable to your donors as well as your members in terms of how the money was spent. It strikes the right balance between the types of donation received. You have to know where non-profits are getting funding from. With a lack of regulation, you could facilitate money laundering.
"Any credible non-profit organisation conducting non-dubious acts should already be undertaking the financial record-keeping obligations set out in the Bill, in order to ensure accountability to its donors and members at large, especially as NPOs conduct activities within the public interest."
Speaking on International Anti-Corruption Day, Mr Campbell added: "CBB, being an organisation that promotes transparency and accountability, cannot expect of others higher standards of integrity than it applies to itself and to all individuals whose contribution to CBB is important.
"To signify this, last year CBB began publishing its annual financial and audited statements. Additionally, we even went further by ensuring that all directors declare in a Register of Interests any and all interests that could potentially lead to, or could conceivably be perceived as, a conflict of interest. All of this information is uploaded to our website for all to see.
"Not only are these requirements for us being The Bahamas' contact for Transparency International, but this is also important for our donors and the public at large, especially this year as we applied for and received international grants from agencies such as the Bureau of International Narcotics and Law Enforcement Affairs and the European Commission."