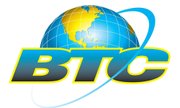 By NEIL HARTNELL
Tribune Business Editor
nhartnell@tribunemedia.net
Regulators have ordered the Bahamas Telecommunications Company (BTC) to pay 50 percent of its fine for last year's Black Friday mobile number portability meltdown to affected consumers.
The Utilities Regulation and Competition Authority (URCA), in unveiling the total $102,004 penalty levied on BTC, said some $51,400 would be used to provide a $100 credit to each of the 514 impacted subscribers.
That will be applied to their mobile accounts today, URCA added, as it sanctioned BTC over its failure to comply with "the rules and regulations" relating to mobile number portability - the process that allows Bahamians to keep their existing phone number when switching from BTC to Aliv and vice versa.
The portability system's two-day meltdown, which occurred on November 24-25 last year, struck on Black Friday and the Saturday - impacting what is traditionally viewed as the busiest sales day of the year.
The situation provoked a furious row between BTC and Aliv, but the latter's top executive, Damian Blackburn, last night said the mobile rival wanted to put the matter behind it now that URCA had completed its investigation and imposed sanctions.
"I welcome some of the find being handed to customers impacted. I fully support that way of dealing with it," Mr Blackburn told Tribune Business. "The process has been finished by URCA, and BTC has been fined. Obviously, something went wrong for a couple of days.
"But that's over a year ago. The issues are well behind us, and the porting system is working pretty well now. URCA did intervene and use their powers to make sure the process was working.
"Both BTC and ourselves have been working since then to make sure it works smoothly for everyone. There are glitches, but generally it's working well."
Mr Blackburn's mood and tone were markedly different back in November 2017, when he said the "massive disruption" caused by number portability's failure had undermined Aliv's promotional drive to grow its customer base on "the busiest shopping day of the year".
"We went on the radio at 12 pm to tell everyone that, despite the delays, to keep coming and porting," the Aliv chief officer said then. "The BTC system wasn't working this [Friday] morning; we don't know the reason why.
"It was the biggest sales day of the year and ports weren't going through until lunch time. We weren't very happy. It was massive disruption. At least 200 persons were impacted this morning. There's now about 350 ported today, most within the last couple of hours. We made a noise, and everything cleared."
BTC quickly blasted back, saying: "It is unfortunate that BTC, who has faithfully provided service to all parts of the Bahamas, is being publicly castigated and vilified. The mass hysteria that the provocateurs tried to create was unwarranted and unfortunate.
"We believe the timing of this hysterical announcement was crafted to get free publicity for their [Aliv's] Black Friday initiative which, based on the numbers of porting requests, was not much higher than normal since their entrance into the market."
URCA, though, at the time criticised the "significant and unacceptable delays" that "primarily" impacted Bahamians wanting to switch from BTC to Aliv. It promised an investigation that would "expeditiously" address the matter.
Unveiling the final act of its probe yesterday, the communications regulator said: "Consumers affected by a regulatory breach by the Bahamas Telecommunications Company (BTC) can expect to receive a $100 credit applied to their cellular mobile account on December 12, 2018.
"The credit to affected consumers is the result of a determination made by URCA on May 7, 2018. URCA found that on 24 and 25 November, 2017, BTC failed to comply with the requirements of the rules and regulations relating to mobile number portability, causing unacceptable delays to 514 customers seeking to 'port' their telephone numbers to Aliv."
With $51,400 going to consumers, URCA said BTC will pay the balance of the fine for its "breaches" to the regulator.
"Each of the affected subscribers who currently have active services on the Aliv and BTC networks will receive the $100 credit. The affected subscribers whose accounts are credited shall be sent a SMS message advising them of credited funds," URCA added.
"Mobile number portability allows a subscriber of mobile telephone services to choose the service provider of their choice without having to change their telephone number by using the established number porting process.
"Since the 27 April, 2017, launch of mobile number portability in The Bahamas more than 47,000 customers have successfully ported their telephone numbers between the two mobile networks in The Bahamas."