By ALESHA CADET
Tribune Features Reporter
acadet@tribunemedia.net
Like most Bahamians, Ryan Winters grew up drinking tea. Of course, during his childhood he was used to tea made with store-bought tea bags. As he grew older, however, he discovered the "natural" lifestyle and this extended to his favourite beverage. He found that he preferred loose-leaf tea as it tasted superior.
Ryan has decided to share his love for quality tea with the Bahamian public by launching his own company called Bahleaf Premium Teas.
For him, this venture is not only a business, but also the start of a lifestyle brand that will aim to better the lives of Bahamians, hence the name 'Bahleaf', a play on the word belief.
Bahleaf sources and sells quality loose leaf teas, both locally and also from around the world. The business also offers tea sachets (bags) that contain the very same quality of loose tea - unlike traditional tea bags on the market. In addition to teas, Bahleaf carries a selection of tea ware and accessories that assist in easy preparation of tea.
"Something that is quite different about the company are our unique blends – for example, a black tea infused with local coconut. One of our most popular local teas, however, is fever grass. Customers are often intrigued when first interacting with our teas. There is quite a number of persons out there who are not familiar with loose leaf teas and they are often are amazed by the quality, flavours and experience of Bahleaf. Not surprisingly, however, there are also a number of Bahamians and residents that have been yearning for this type of offering. It's always exciting to see both types of customers, because ultimately it is our mission to provide better tea experiences," said Ryan.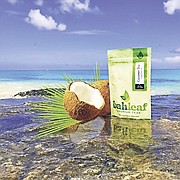 And tea doesn't just taste good, it can also have many health benefits. Most teas, he explained, contain antioxidants that may prevent or delay some types of cell damage.
"Simply put, antioxidants fight against the natural decline of the body and reduce the risks of contracting diseases. Studies have continuously found that teas may assist in combating illnesses such as heart disease, hypertension, diabetes, high cholesterol, digestive issues, and even cancer in some cases. Tea also boosts immunity, boosts energy, promotes weight loss and overall wellness. Perhaps most simple of them all, yet still important, tea is a great and tasty way of getting needed fluids and staying hydrated," he said.
Ryan believes switching to more natural teas can be the start of a lifestyle change.
"Quite frankly, many of the illnesses that fall upon us are self-inflicted. As Bahamians we must continually move towards more holistic diets and lifestyles. Tea is simply one part of the puzzle. It's a great start to a healthier lifestyle. I would advise persons to swap out some of those sugary beverages, especially those with harmful additives, for a cup of hot or iced tea.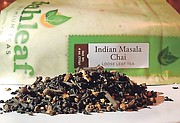 "Over time, it will do wonders for their bodies and lives in general. For traditional coffee drinkers, I would suggest black teas, for example Bahleaf's Coconut Black Tea, which too contains caffeine but in far less amounts. For caffeine sensitive persons, herbal teas such as fever grass or peppermint are a great place to start. For all others, they have free rein to try whichever tea best suits their preferences and taste buds."
For those that believe tea is only to be consumed in the morning, Ryan said they should adapt to the thought of it being a beverage that can be consumed throughout the day.
Currently, Ryan's teas can be found at bahleaf.com.
"You can also find the company at local popups and select festivals. I'm proud to announce that Bahleaf will also be a part of the Goombay House experience. Coming in 2019, Bahleaf hopes to hit the shelves of local stores as well," he said.