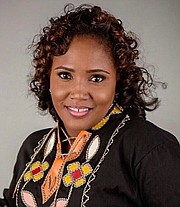 By FELICITY INGRAHAM
When a doctor tells you to say your final goodbyes to loved ones, sometimes there's no coming back. It can be a harrowing moment. The anaesthesiologist asks you to count backwards from ten to one, and the doctor has already told you that you may not survive. But when you have faith, be it as small as a mustard seed, you can overcome anything – and Dr Michelle C Major did just that.
Michelle was in her early 30s with a two-year-old son when she became ill. Tests run here in Nassau and in Florida revealed a deadly Stage Four cancer attacking her cells. She kissed her family and was about to be wheeled into the operating theatre when the doctor asked her if she wanted to say her last goodbye to anyone and she broke down. It's a moment no one would want to experience. But Michelle had been helping people all her life and felt that for her it was far from over. She felt she had purpose.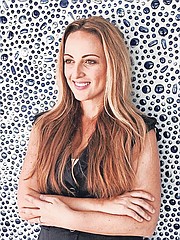 I was impressed by this woman's story of triumph not only because she survived a death sentence and lost a kidney in the process, but because as a little girl, she took care of her own mother as she battled and overcame an illness that was considered impossible to survive.
Michelle's mother, Amanuela Major, made medical history by being the first person to survive a risky and rare procedure to remove a cancerous tumour from her brain. Before her operation, no surgeon had ever been willing to perform it. She survived the 18-hour operation. A few months later, doctors discovered that not all was removed and had to perform another 18-hour operation.
Amanuela must have been the wind beneath Michelle's wings as she watched the medical team take her daughter into the operating theatre. She must have remembered the many years Michelle had to be strong for her, and now she was in a position to do the same, with the confidence that her daughter is just as strong.
"My mother suffered for quite a long time before we knew what the problem was," Michelle said.

"I am an only child. So I took a lot of care for my mother. I was in grade three (at Kingsway Academy) when we had to move to Canada for the operation. My dad came back home to continue to work because we needed the money. I stayed with my aunt (while my mother was in hospital). It was very hard because I didn't have my parents."
Eventually, Amanuela was well enough to move back to New Providence and the family was together again. Michelle was then enrolled in Queen's College and she continued to care for her mother through to her full recovery.
"It's all I knew," she said, "When you are a kid you just do it. It's my mom. I remember making her sandwiches, making her lunch… she would faint sometimes because of the tumour; it was very hard for her but she recovered."
Michelle's father, Joshua Major, had a long career as a computer technician. He was industrious and strove to provide the best for his family during Michelle's childhood. He met Michelle's mother while she was vacationing in The Bahamas with her parents. The young Canadian girl met the love of her life, an island boy from Roses, Long Island while at the hotel bar, and that love is still standing the test of time. He moved the family from their first home on Bar 20 Corner to Arundel Street and Kennedy Subdivision before they settled in the current homestead on Prince Charles Drive. Michelle remembers her parents worked hard (her mother worked at Air Canada vacations) and that things were tough, but they managed to "scramble to afford to pay for the first three years of college" and from there, she soared.
It was while attending Barry University that Michelle chose her career path – psychology. But at the time, she says she never expected to earn a PhD.
"Going into psychology, I wasn't even aware that graduate school was an option. No one in my family had gone to graduate school. My parents have high school degrees," she said.
"If you had asked me back then if I would have a PhD, I would have said, 'No way! I am not smart enough, that will never happen. But that changed; I started to really love my field and I just wanted to learn learn more and more and I kept going."
Michelle performed well at Barry University. She received her Bachelors Masters, Specialist and Doctorate degrees from Barry. The university then offered her the post of Assistant Professor of Psychology, where she spent five years training school psychology graduate students in child and adolescent development.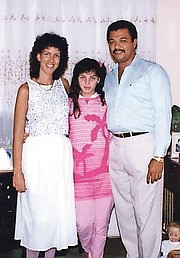 She was just four or five years old when she knew that she wanted to work with children. At first, she wanted to be a nun, because she thought that was the only way she would have a chance to work with children. Her mother's Portuguese background led to a childhood steeped in Catholic faith. Her grandaunt of Portugal is currently being canonised awaiting sainthood from the church.
"I was born always very spiritual, just naturally," she said.
"Even though my parents believed in going to church every Sunday, I always had a natural spiritual connection that wasn't just about religion in the church. I felt I was born that way."
Michelle is passionate about caring for others. She especially loves children and is fascinated with "the mind and how it works" and how children "think and process information".
So, it seemed a natural fit for her to take a job as a babysitter of a child with autism while she attended Barry University. This was one of many odd jobs she did to help make her own college goals come true.
This week, on Thursday, February 8, Michelle will be honoured at Barry University's Distinguished Alumni Awards Luncheon in Miami. Eight alumni will be honoured including Donald De Lucca, Chief of Police in the city of Doral, Florida and Rev Dr Carol Hoffman-Guzman, Executive Director Emeritus, Miami Urban Ministries and Arts at St Johns.
While studying at Barry, it was the little boy named Heath whom she was hired to care of who may have lit the spark for her life path as an expert in the affairs of children with special needs. He was a challenge – biting, fighting, screaming; but nothing could divert her from her goal of helping him say his first words. As she described the breakthrough that came when Heath spoke, I could tell that we were touching the height of her passion. With sparkling eyes, she described the "high" that she felt when he spoke for the first time and the delight of his parents.
"Early intervention is important. I want to work with that brain, make that brain better, rewire that brain."
Ever since then, Michelle has never stopped. She has poured into child after child and has had some miraculous results, so much so that she is requested around the world by governments to assist kids on the autism spectrum. She is recognised as an international expert in the assessment, diagnosis and intervention for children with autism and low-incidence disabilities. She has presented and trained professionals throughout the United States and in Bangladesh, Jordan and the United Emirates.
"I actually got to speak right after Sonia Ghandi and spoke in front of thousands. In a few weeks I will be in Saudi Arabia for training, and my career continues to take off."
But during the embryonic stages of Michelle's career, she was the student and mentor, and Dr Vincent Carbone was a guru in the field. She was afforded the opportunity to work with one of the best in the world and learn effective techniques to help children improve and live their best lives. When she returned home, she called Dr Carbone's wife who had successfully run his business, seeking assistance and guidance. She waited to hear back from the Carbones, and it was not until the day before the surgery which was doomed to take her life that she got the call. Dr Carbone informed her that he would personally assist her in realising her goal, noting her skill and passion while on the job with him. This call gave her the evidence she needed that she was not going to die, but that she would overcome to fulfil a purpose now being meted out for the betterment of children in The Bahamas and in the Caribbean region.

Dreams have come true for many families dealing with special needs children at The Seahorse Institute where Michelle serves as executive director. The non-profit currently cares for 25 students from babies to adults. The institute is research and evidence-based. Daily logs indicate the progress of the students daily.
Seahorse staff members work to practice early intervention techniques to "work with children who can get in a regular school - get them in school, and get all of them as fully functioning members of society".
On the other end, her own business thrives as well. As the clinical director of the Caribbean Centre for Child Development, Michelle is working the best practices and most effective techniques to help children at home and in the region.
"The field of disability is a hard business to have in The Bahamas, because as a society we don't really value it as much," she opined.
She has a lot of love to give and she just keeps on giving as if her life depended on it; maybe it does. Her new lease on life, having survived the operations, gives her every reason to sew so deeply into others.
"I am passionate about reducing violence in the community so I want to get into that," she said when asked what else she has in store.
As a psychologist, she was one of the first on the ground in Long Island after Hurricane Irma flooded and battered the island. As a descendant of her grandparents James and Suzanna (nee Cartwright) Major, she also intends to spend more time on the island of her heritage.
"It's heaven; it's the only place I can disconnect and truly be present, and the energy there is unbelievable," she said of Long Island.
"There are lots of things I have a passion for to make our country better so I am not going to stop here."
Michelle is looking forward to the future with her husband, Matthew Aubry and son, Sebastian, who is now ten-years-old.
"There are lots of things I have a passion for to make our country better, so I am not going to stop here."