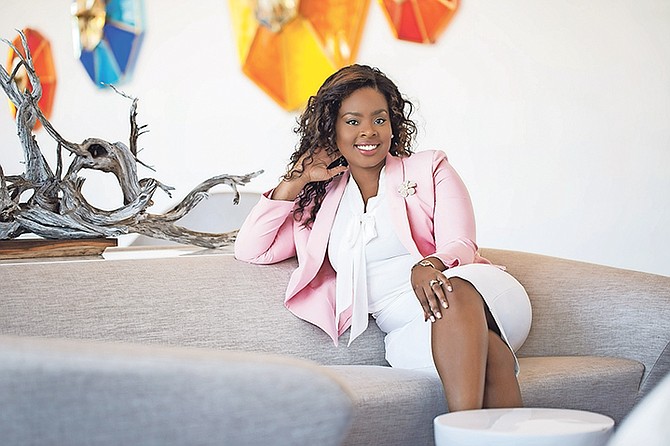 By JEFFARAH GIBSON
Tribune Features Writer
jgibson@tribunemedia.net
It was a time for participants to slow down, reflect, dig deep and "Reset" their lives as Sharell Carroll presented her latest motivational event.
Sharell, who is known as the "Inspired Coach", said she hosted the "Reset" programme to help Bahamians identify their longed for goals and gain clarity on how to can achieve them.
"The aim is to help persons move from being busy to living a fruitful, meaningful life - one that is centered on the revelation of God's love and grace said," she told Tribune Woman.
"We wanted to help them transform their habits and learn how to get results from a rested position, focusing on building beautiful from within."
This event was done in groups of 10 on different days to ensure that each participant got an intimate coaching session. Sharell, who has hosted these programmes for the past several years, said the more the 50 people received a "quality connection".
During the event, participants created inspirational boards, learned about time management tools, shared best practices, were shown how to use the QuickBooks software for businesses, and taught winning marketing strategies.
And even though Sharell has hosted these events before, she said it always warms her heart to know she has helped to transform someone's life through her coaching.
Hearing participants express how the provided strategies helped them in their business and personal lives was a major highlight for her.
As for the main takeaway from the event, Sharell said participants came to the realisation that "our lives consist of a series of decisions, and sometimes we simply need to change one or two things to see major results."

Sharell also released "A New Leaf Planner", a 365-day inspirational journal which is part of her stationery line consisting of journals, planners, event folders and more.
She is also planning the Activate Retreat for 2018, scheduled for June 15-17 under the theme "Cultivate & Bloom Beautifully". Registration is now open for that event.