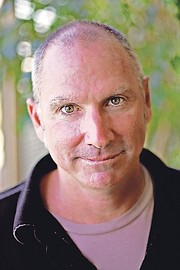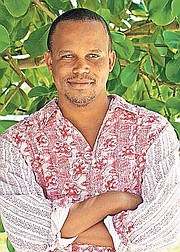 PRODUCERS and directors who have mastered the art of filmmaking will help boost production standards in The Bahamas through the Movie Masters series presented by the Ministry of Tourism's Film Commission and the University of The Bahamas set to begin tonight.
The Film Commission and UB have partnered to allow accomplished film producers and directors to share their knowledge and experiences with Bahamian filmmakers. The effort is intended to inspire filmmakers to create content and enhance their level of production.
Among the producers taking part in the event are Vince Gerardis, co-executive producer of "Game of Thrones," which has won more Emmy Awards than any other prime time television show, and Marcus Nispel, a producer and director of films such as "Conan The Barbarian" with Jason Momoa and "Pathfinder" with Karl Urban.
The visiting producers will discuss the business of film and television production at UB's Performing Arts Centre this evening at 6pm. Bahamian producers and directors Kareem Mortimer, "Cargo," and Maria Govan, "Rain" and "Play The Devil," will be panelists on Wednesday at 6pm.
"We have a wonderful opportunity to pull information from very noteworthy people who are well regarded in the film and television business," said Clarence Rolle, general manager of the Ministry of Tourism's Film Commission. "We want to enlist many others to help us grow film in The Bahamas so that we can have a vibrant industry and so that our filmmakers become exporters of high-quality entertainment. It's something that will help to expand our economy's performance."
"My Father's Land," a Bahamian film, will be shown as the official opening film of the Traveling Caribbean Film Showcase in Nassau. A reception will take place after the movie.
All the screenings, which will take place at UB' Performing Arts Centre, are free to the public. Films will be shown in Nassau from February 19–21. Screening times are from noon to 9pm on Feb 19 and 21 and from 10am to 6pm on February 20.
The visiting producers will also be part of a public forum in Grand Bahama at Pelican Bay Resort on Wednesday, February 21, at 6pm.