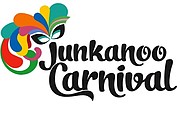 By RICARDO WELLS 
Tribune Staff Reporter
rwells@tribunemedia.net
THE Minnis administration aims to completely privatise Bahamas Junkanoo Carnival (BJC) ahead of its 2018 festival, according to Culture Minister Michael Pintard, who yesterday stressed no government should be in the business of funding a foreign culture.
Mr Pintard, who has been adamant about reforming both BJC and the Bahamas National Festival Commission (BNFC), in an interview with The Tribune asserted if the private sector and entrepreneurs deemed the various components of BJC practical, now would be the time for them to "take the lead".
He added while the government remains opposed to providing any major funding for BJC moving forward, options for subvention would be made available to any group or company that could present a quality plan to host and produce one of the events.
"There is no contradiction in our position and certainly no duplicity. We, as a government, are out," the Marco City MP insisted. "This is now a private venture that will be guided by the government through an amended commission. But for all intents and purposes, all avenues are open."
He continued: "If a private enterprise wants to go ahead, this is your time, but we will not take the people's money and use it for this venture. We don't believe, in a free enterprise economy, the government should stand in the way of any entrepreneur or group that sees the possibility to earn money from this."
Mr Pintard, who said his ministry was still awaiting the results of an ongoing audit into the BNFC, said the Minnis administration made the decision to withhold substantial funding from BJC due to the lack of cultural benefits. To that end, Mr Pintard said the government chose to expand its investment into ingenious festivals and events.
"It comes down to culture. The people's money will not be used to further a foreign culture. That does not go to say we won't support Bahamian companies and entrepreneurs interested in holding events and concerts. We simply won't spearhead anything along those lines.
"There is no particular musical genre that does not have the right to apply for government subvention. I've always advocated that the most a government should do when supporting a foreign culture is to provide subvention, not complete funding."
While refusing to emphatically state that the government was out on footing the bill for international acts to perform at Junkanoo Carnival, Mr Pintard told The Tribune: "What I am saying is that we will not spend more money to advance a foreign product. We are interested in a concert series but will love that to be privatised. We have no issue in collaborating as long as it is a Bahamian-based concert series."
In 2015, the government spent $11.3m on the inaugural festival, going over its initial budget of $9m. The total cost of the first carnival $12.9m, with the rest covered by sponsors.
In 2016, the festival ran a cost of $9.8m, $8.1m of which was subsidised by the government.
The Minnis administration has not released the BJC's 2017 financial report.