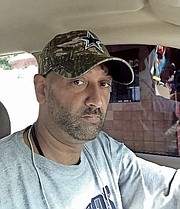 By INIGO 'NAUGHTY' ZENICAZELAYA
BIG RED
SAFE
Jerry Jones favourite 'yes man' Cowboys head coach Jason Garrett isn't going anywhere.
Get over it Cowboy Nation, calling for a coaching change, barring a complete about face from owner Jerry Jones, it's not going to happen. Period. Garrett stays.
The Cowboys can blame Roger Goodell for his rudiculous suspension of Zeke, but they have no one to blame but themselves for missing the playoffs. This was the single most disappointing season for the Cowboys since 2008. Especially coaching wise.
Nonetheless, despite his many shortcomings Garrett is safe, but his assistants, not so much.
SCAPEGOATS
ON THE WAY
OUT
Expect two co-ordinators to be gone. Offensive co-ordinator Scott Linehan to be out, rumoured to be replaced by Todd Haley OC of the Pittsburgh Steelers.
And defensive co-ordinator Rod Marinelli to depart, with in house passing co-ordinator and secondary coach Matt Eberflus being the favourite to succeed Marinelli, along with the recently fired, former Jets head coach Todd Bowles surfacing as another strong candidate.
But wait there's more, a source with intimate knowledge of the situation added there are six of the Cowboys seven coaching assistants now without a contract, so there's a good chance more major changes are in store.
WADE
WILSON QB's
COACH
After landing Rookie of the Year honours in 2016, Prescott's production fell off drastically during running back Ezekiel Elliott's suspension.
There are other contributing factors like failure to adjust against protection against the Atlanta Falcons, along with key drops by wide receivers, the point can't be ignored.
Fundamentally, Dak has taken a step backwards, leading to reports that the Cowboys may move on from quarterbacks coach Wade Wilson in 2018, according to Alex Marvez of The Sporting News.
Wilson's contract is up, and a more clear report from Cowboys' insider Mike Fisher reveals Wilson may actually be contemplating retirement from the NFL.
Wilson served as a backup to Hall of Fame quarterback Troy Aikman on the Super Bowl 30-winning team.
An integral reason for Tony Romo's franchise record-setting success along with being the loudest voice in the draft room when it came to convincing the team to select Dak Prescott, Wilson's time with the club comes to an end with an impressive résumé.
The Cowboys will be left to fill his role fairly urgently.
DEREK DOOLEY
WRs COACH
Cowboys' wide receivers suffered from poor schematics and dropping key passes. This did help the cause of wideouts coach Derek Dooley and, according to NFL insider Ian Rapoport, the Cowboys have allegedly moved on from the veteran coach.
In his time in Dallas, Dooley propelled the team to a top-five finish in passing yards per play in both 2014 and 2016, but the downturn in 2017 will possibly cause the Cowboys to consider other options.
There will be no shortage of job opportunities going forward for a talent like Dooley, if in fact both sides decide to part ways.
Next week, we will look at which big name stars will be shooting out of Dallas.
Until then, my NFL season is over, time to catch up on the WWE.
• Naughty presents 'Mischief and Mayhem in da AM' from 6am to 10am, Monday to Friday and 'The Press Box' sports talk show on Sunday from 10am to 1pm, on KISS FM 96.1. Comments and questions to naughty@tribunemedia.net