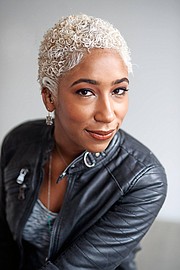 By ALICIA WALLACE
We often talk about leadership. It is a hot topic on the radio, at church, within civic groups, in politics, in schools and at conferences and training sessions. Everyone has wisdom to impart on the subject. We are not likely to ever come to a consensus on whether leaders are born or made, but can all see there are skills every leader needs to have and hone.
In many cases, leaders lack the skills to effectively move toward the vision and this can happen for many reasons. Sometimes they overstay and either don't realise the environment has changed and the culture has shifted, or they don't care. At times, leaders have been thrust into their positions out of convenience or because there was no one better at the time, so they were never quite ideal or ready for the job. In other cases, leaders don't share the vision, don't have buy-in, or fail to communicate effectively.
We see these issues in organisations throughout the country and it eventually plays out publicly, prompting pressing questions. In recent weeks, three leaders have shown themselves lacking in leadership skills, largely because they failed to fully review an issue, consider impact on communities and take an appropriate position. Their missteps and inactions highlight the need for conviction, consultation, delegation and apology.
Prime Minister Dr Hubert Minnis and the non-position
When the Prime Minister is asked a question, he is expected to have a response. When he is asked a question about heavily debated issue, related to legislation, we ought to demand he takes a position.
Unfortunately and embarrassingly, Minnis lacks at least one of the following: decisiveness, confidence and honesty.
There is no other reason for him not to say exactly where he stands on issues of national importance. When he refused to make public his position on the four constitutional amendment bills that went to referendum in 2016, Bahamians should have paid attention and understood what it meant. Political parties declared their positions, as did individual Members of Parliament and all present were required to vote before the bills could go to referendum. He participated in the referendum. Why did he choose not to state his position?
Even given his refusal to say how he voted in the referendum, Minnis was elected Prime Minister in May 2017. We can't feign shock now that he has refused to take a position on the marital rape issue. Instead, he said, "As prime minister I don't have personal views anymore." Has he ceased to be a human being? This would explain quite a bit, but doesn't seem likely. Oddly, he didn't see fit to share a prime ministerial or national view on the issue.
As Bahamians, it would be helpful to know whether or not the Prime Minister of this country believes consent is mandatory, sexual intercourse without consent is rape and married women retain rights over their own bodies.
The same is true of all Members of Parliament. We deserve to know. It doesn't seem enough to say Minnis' response was a cop-out.
He said the issue, along with any other new legislative issues, would be taken to the public first, allowing the people to speak. Does this mean a referendum? Will there be wide public consultation? What would constitute, in his mind, fair representation of the Bahamian people?
If Minnis is decisive, he is certainly not confident. He is afraid of sharing his opinion with the public and, if he is afraid of us, we certainly have cause for concern. When a man who campaigned on accountability and transparency claims he doesn't have a personal view, something isn't right. He is not prepared to be honest. Equally troubling, he does not see fit to defer to experts on his team. He did not even point to someone who conducted research, had professional experience, or was even in the early stages of public consultation.
The entire nation was talking about the very specific issue of marital rape and legislation, and the Prime Minister had no personal view. No conviction.
Rolle and the "private matter"
Minister of Social Services and Urban Development Lanisha Rolle took the position that marital rape is a "private matter". She also said she does not support any form of violence against women.
Cognitive dissonance is evident here, as well as failure to consult with experts and consultants within her own Ministry. Leaders must be able to self-assess, take regular inventory of resources and determine who is best-suited to do what.
Rolle, however, fails to recognise her own deficiencies and does not lean on the knowledgeable staff within the Ministry who have been there long before her appointment.
When asked for her position on marital rape, she could have easily referenced CEDAW, the Gender-based Task Force Report, or any of the projects in the pipeline for the Department of Gender and Family Affairs, formerly known as the Bureau of Women's Affairs.
Has she taken the time to learn about the departments within the Ministry? Can she identify key personnel? Does she have a working knowledge of conventions like CEDAW?
Leaders become liabilities when they do not do the work, have values in conflict with the vision, or refuse to admit lack of information and defer to a more appropriate person. Consultation and delegation are not optional; they are necessary.
Palacious and the non-apology
Last week, we saw the Royal Bahamas Police Force expose its own misogyny and institutional rape culture and the RBPF got the backlash it deserved.
Archdeacon James Palacious saw fit to defend the RBPF, and show his own cognitive dissonance. He tried to say no one deserves to be raped while saying women and girls need to dress differently to avoid sexual assault.
Palacious faced fierce rebuke for his irresponsible comments and issued a non-apology. Leaders make mistakes and must learn to make proper apologies. An apology does not include "I am prepared to stand by what I did say." That is the opposite of an apology. To apologise, one must be sorry, recognising a wrong and acknowledging it to those affected and privy to it.
Further, an apology is not a resume and should not include all of the great things about the person who has done wrong. Admit to the wrong, make amends with those harmed and commit to doing and being better. When a leader is able to make a proper apology, it shows emotional intelligence, capacity to learn, and growth.
When they can't apologise, ego is ahead of vision and care for community.
Leaders are not irreplaceable. If you are in a position of leadership now, a better person is being trained and will be ready to take over in month. They've been able to observe you and people like you and they've paired your practice with the theory they're learning. If you want to stay where you are, you already have the wrong idea, but you won't comfortably maintain your position without conviction and a proper leadership toolkit.
Consultation, delegation, and apology have to be in that toolkit, fit easily in your hand, and be ready to get to work.