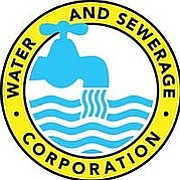 By SANCHESKA DORSETT
Tribune Staff Reporter
sdorsett@tribunemedia.net
THE investigation into the alleged theft at the Water and Sewerage Corporation (WSC) is over as far as the union representing line staff is concerned and if the corporation continues the probe "they will have war," according to Bahamas Utilities Services and Allied Workers Union (BUSAWU) President Dwayne Woods.
Mr Woods told The Tribune WSC had 20 days to investigate the claims according to the union's industrial agreement and since the time has expired "and they cannot produce any evidence," the investigation must be closed.
In late December, the union threatened to commence a "withdrawal of enthusiasm" if the corporation did not withdraw its alleged intent to dismiss three union employees over allegations of theft. At the time, Mr Woods claimed WSC accused three of the union's members of stealing a fire hydrant from the corporation's premises.
The three employees are all at work.
Last month, The Tribune reported police were called in to review files of the internal investigation at WSC, which began as a theft probe but has since turned up other "sensitive matters."
It is unclear if this is the same investigation to which Mr Woods is referring.
"The persons who were suspended have returned to work and the corporation has not said anything to the union about their intention to take action. So as far as the union is concerned, the matter is closed," Mr Woods said yesterday.
"According to the industrial agreement, you can suspend an employee pending the outcome of an investigation with pay for 20 days maximum. They met that maximum so the union's position whether they write us or not is the investigation is done. So legally that industrial agreement is binding and so what the union is saying is any action beyond this point becomes illegal, including continuing the investigation. He who alleges must prove. It is finished, the battle is over. If the corporation pursues, they will leave the union no alternative but to withdraw its enthusiasm, if they continue their investigation it spells war."
At a press conference last month, WSC Chairman Adrian Gibson told reporters he made the decision to file a formal complaint with police over findings of the Internal Controls and Compliance Division last week after consultation with Works Minister Desmond Bannister.
In addition to the internal investigation, the government also engaged Ernst & Young to undertake a forensic audit of WSC.
Five people have been sent on leave since investigations began; however, Mr Gibson confirmed three of these have since been brought back to work.
Asked by reporters about theft, Mr Gibson said there was an alleged theft of items and when asked the value, he said in the "thousands of dollars."
He added there were several "offshoots" which were of grave concern.