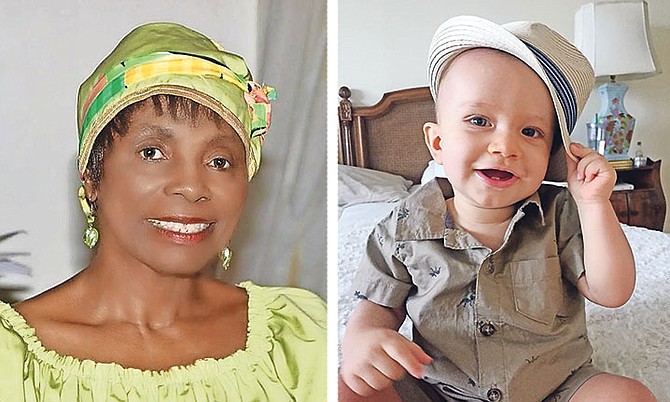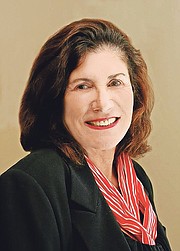 By DIANE PHILLIPS
Two funerals are scheduled for tomorrow, one for a toddler named Aidan Carron who spent the last year of his two-year life in a hospital battling the effects of therapy-related leukemia. The other funeral is for Patricia Bazard, cultural icon, the founder of the National Children's Choir, a talented, humble woman who along with the late Kayla Lockhart Edwards and Clement T Bethel helped to shape the policy related to culture in The Bahamas. While Aidan Carron and Patricia Bazard never crossed paths and in age were decades apart, their deaths and their funerals on the same day shake us.
They shake us not just because of their loss which in both cases is significant and tragic, especially tragic in the case of two-year-old Aidan because he should have had his entire life ahead of him. But they startle and scare us because they force us to think of the frighteningly narrow chasm between life and death, no more than a split second. One minute we are breathing, perhaps holding a hand, laughing, loving, being loved. A split second later, the light is gone, the laughter silenced, the love turned to longing and sadness by the ones left behind.
That chasm between being alive and not being alive, between creating memories and being remembered, is chilling.
So as we prepare to say goodbye to Aidan and Patricia and others who will be buried or whose lives will be celebrated and memorialised this week and in coming weeks, is it too presumptuous of me to beg a favour of anyone reading this? If it is, please don't worry about it. Continue about your day and I hope it is beautiful. It's okay. Do not feel you have to participate.
But if you do want to, here is what I would like to ask you to consider. Find one person, just one, or one cause that touches your heart and make a commitment to improve that person's life or that cause's position.
It could be feeding the hungry, teaching a carpentry workshop, tutoring a student who is having trouble reading. It could be, as close friends of mine are doing who are getting married in February, asking that instead of gifts, guests make a donation to the Ranfurly Home for Children. It could be - as a dedicated mother and daughter team are doing - presenting computers equipped with reading software through music to students in various schools and then reading with students. They have made The Bahamas their classroom – all at their expense, their time, their dedication. Because they believe the biggest difference you can make in the future of The Bahamas begins with education.
You could do as the tireless Joe Darville in Grand Bahama does, presiding over the Grand Bahama Humane Society, Save The Bays, helping to secure funding to teach every child in Grand Bahama how to swim, in his 70s, still collecting trash from the beach and ideas for younger folks who look up to him as their local hero. How he was overlooked in honours is a mystery, but it must have been an oversight. Nor can I imagine how Frank Crothers was overlooked for his work with the Salvation Army and Bahamas Feeding Nework. I hope both will be honoured next year.
Each of us has a cause that touches our heart. Let the deaths of Aidan and Patricia mean something that lasts. Let their passing arouse that quiet steak of kindness and gentleness in us that we too often ignore in our hurry to get things done.
That fine sliver of time between life and death is just the time we need to convert what we should do for a small piece of the world around us to what we will do. I'd like to think that somehow Aidan and Patricia will know.