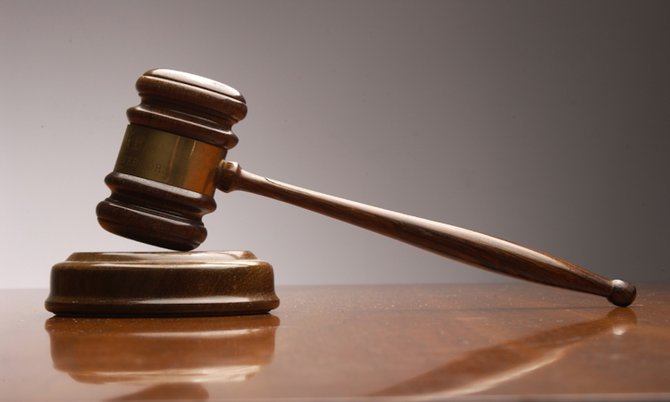 By NICO SCAVELLA
Tribune Staff Reporter
nscavella@tribunemedia.net
AN internal investigation at the College of the Bahamas (COB) in 2015 revealed how within seven years, former employee Chimeka Gibbs took home approximately five times more than her net salary, Supreme Court jurors heard yesterday.
The school's Chief Internal Auditor Errol Thompson, taking the witness stand before Justice Cheryl Grant-Thompson, said Gibbs was receiving some $13,000 "over and above" her net monthly salary of $2,395 between 2008 and 2015.
In total, Mr Thompson said Gibbs paid herself $640,000 extra between those seven years to various bank accounts at Commonwealth Bank, Scotiabank and the Royal Bank of Canada (RBC). To do so, Mr Thompson said Gibbs would "manipulate" the information contained on certain documents to be submitted to the bank on behalf of the school, then known as the College of the Bahamas.
Mr Thompson said the revelation was made subsequent to a probe in September and October of 2015 into the alleged misappropriation of funds by Gibbs at the school, during which he had the opportunity to examine Gibbs' payroll slips when he went through her file.
Mr Thompson said that probe came after a meeting on the matter with several senior personnel, including the executive vice president and head of the university's human resources department.
Mr Thompson noted that upon his arrival at COB in late 2013, there was no internal audit department, leaving him to perform the duties associated with auditing.
As a result of this and him spending "a lot of time" creating an internal audit department, Mr Thompson said he didn't get to audit that area until much later.
However, defence attorney Roger Gomez challenged the veracity of Mr Thompson's claims, particularly how no one at the tertiary institution, himself included, detected Gibbs' alleged actions during those seven years the alleged theft occurred. 
Additionally, Mr Gomez charged that as every document Gibbs would have submitted to the bank had to have been accompanied by a letter signed by both the school's vice president of finance and the institution's president, someone would have had to been aware of any alleged theft.
Gibbs is on trial over allegations she stole and subsequently laundered hundreds of thousands of dollars between March 2008 and October 2015 while serving as an employee at COB.
She is facing 20 counts of falsification of accounts, 16 counts of stealing by reason of employment, and four counts of laundering the proceeds of criminal conduct for her alleged actions.
It is alleged that Gibbs stole over $500,000 from COB by reason of her employment at the institution. It is also alleged that she falsified numerous COB direct deposit files, the result of which purported to show she was entitled to over $200,000 in salary payments.
It is also alleged that she laundered over $800,000 worth of funds to various bank accounts, FirstCaribbean, Commonwealth Bank, RBC Finco and Scotiabank--between 2008 and 2015. According to court documents, Gibbs served as both a senior clerk and a human resources assistant at the college. She was arraigned in June 2016.
COB transitioned into a university in late 2016 and is now called the University of the Bahamas.
Aside from Mr Gomez, Al-Leecia Delancey and Antania Rolle-Taylor are the two other attorneys on record in the matter, representing the Crown.
The trial continues.