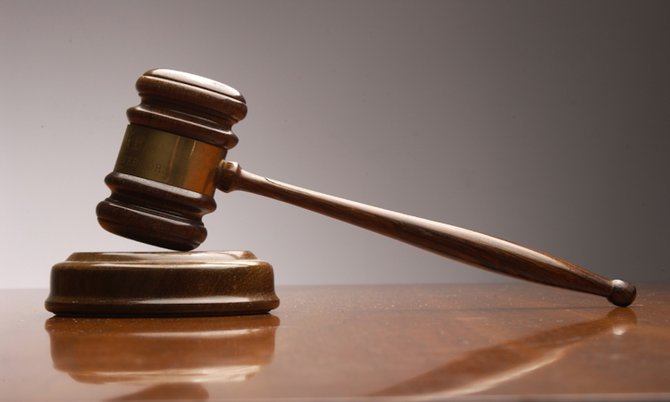 By NICO SCAVELLA
Tribune Staff Reporter
nscavella@tribunemedia.net
SUPREME Court jurors heard yesterday how within one year, former College of the Bahamas (COB) employee Chimeka Gibbs received some $4,000 extra in payroll deposits from the college on top of her $30,000 salary.
Indira Rolle, Scotiabank's senior manager for service and support, taking the witness stand before Justice Cheryl Grant-Thompson, said Gibbs received a total of $36,547.40 in COB payroll deposits to one of her Scotiabank savings accounts in 2010.
That figure, Ms Rolle said, was $4,237.40 more than the $32,310 she earned per year while serving as a human resources assistant at the college. Gibbs' salary information was contained in a job letter from COB dated May 24, 2011. 
Ms Rolle, in breaking down Gibbs' financial information via various financial documents at the Crown's direction, said at different times, Gibbs' Scotiabank account would receive deposits of up to $4,000 from the Bank of the Bahamas (BOB).
Such was the case from as far back as November 24, 2009, when $3,000 was deposited on her account, straight up to May 26, 2011, when $4,000 was deposited.
This, notwithstanding Gibbs having a standing order for $500 of her earnings to be deposited from one savings account to another.
According to Gibbs' April 27, 2011 pay slip, she also had salary deductions with other banks: $111.74 to Commonwealth Bank and $1,877.29 to CIBC FirstCaribbean in Palmdale.
Ms Rolle also said $245.84 of Gibbs' salary was to be paid to Scotiabank to satisfy a loan she took out.
Prior to Ms Rolle taking the witness stand, Toriano Lloyd, relationship manager at Royal Bank FINCO, testified how between May 2014 and November 2015, Gibbs made monthly payments of up to $1,295.93 to satisfy a $104,500 mortgage with that institution.
The last payment on that mortgage was made on November 24, 2015 in the amount of $1,295.92.
Gibbs is on trial over allegations she stole thousands of dollars between March 2008 and October 2015 while serving as an employee at COB.
She is facing eight counts of stealing by reason of employment and 16 counts of falsification of accounts.
It is alleged that Gibbs stole over $500,000 from COB by reason of her employment at the institution. It is also alleged she falsified numerous COB direct deposit files, the result of which purported to show she was entitled to over $200,000 in salary payments.
According to court documents, Gibbs served as both a senior clerk and a human resources assistant at the college. She was arraigned in June 2016. COB transitioned into a university later that year.
Roger Gomez represents Gibbs while Al-Leecia Delancey and Antania Rolle-Taylor represent the Crown. 
The trial continues.