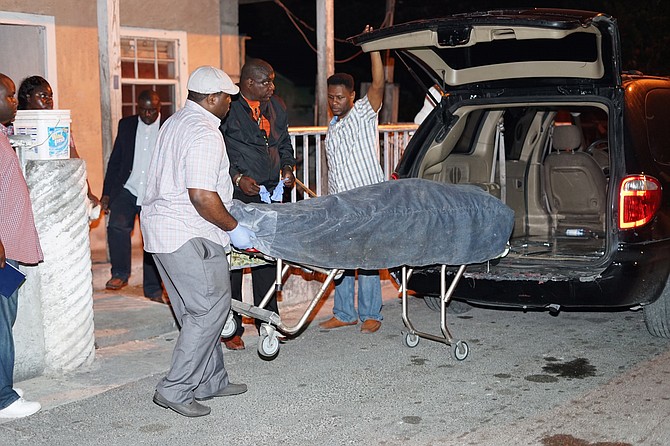 A MAN was shot dead last night as he sat outside his own home.
According to police, the victim was sitting in the doorway of his home in the Irish Spring Court and Plantol Street area shortly after 10pm.
Superintendent Shanta Knowles said: "A vehicle came through the corner. Two men came from the vehicle, one was armed with a firearm. They approached the man and shot him before getting into their vehicle and speeding off."
She added: "We are appealing to members of the public, especially those of this community in Plantol Street and John Chipman Street, for any information they may have in solving this incident."
The victim appeared to be about 35 years old, she said.
This murder comes after three killings at the weekend and takes the total number of homicides for the year to eight, according to The Tribune's records.
Investigations into all of these matters are continuing.
Anyone with information is asked to contact police at 919, the Central Detective Unit at 502-9991 or the Crime Stoppers hotline anonymously at 328-TIPS.