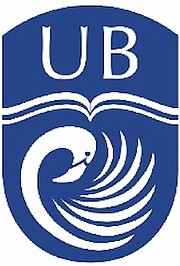 By AVA TURNQUEST
Tribune Chief Reporter
aturnquest@tribunemedia.net
THE University of The Bahamas on Friday suggested concerns raised by its union were linked to a break from "old patterns of behaviour" inconsistent with its transition as a tertiary institution.
The Union of Tertiary Educators of The Bahamas (UTEB) warned of major unrest at the institution due to the institution's refusal to negotiate a new industrial agreement.
In a statement on Friday, the University of the Bahamas (UB) noted there were "institutionalized mechanisms" for regular communication and dispute resolution. 
"Monthly faculty meetings are scheduled and the Office of the President has also scheduled monthly meetings with the three bargaining units at UB," according to the UB press statement.
"University of The Bahamas will continue to discuss matters with all constituents directly and at the negotiating table, as applicable.
It continued: "Our strategic planning process, plus a growing institutional culture of continuous improvement and operational efficiencies, are together driving our transition. From time to time, this will disrupt old patterns of behaviour that are not consistent with the requirements of being a university."
In its statement, UTEB claimed the current administrative body at UB appeared determined to undermine not just the terms and conditions of the signed and registered industrial agreement, but also to undermine the role of faculty members, their academic freedom and their ability to partner in the institution's development.
The union also questioned an alleged decision to limit advertisements to members with doctorate degrees; place a faculty member on paid leave without just cause; violations in faculty overload payment; allegedly illegally stopping faculty salaries; changing the academic calendar's dereliction of fiduciary duties and the undermining of the union through victimisation, discrimination and generally anti-union activities.
On Friday, UB underscored the institution was at a crucial period in its growth and development as a new university.
"We must prepare for the critical changes that will position us as a world-class institution of higher learning," the UB press statement read.
"Our constituents have a vital role to play in the achievement of our mission as a university. In fact, the 2016 University of The Bahamas Act provides for a system of shared governance and inclusivity. As the academic authority of the institution, the Academic Senate envisioned by that Act will comprise officers elected from staff, faculty, students and administration. In the interim, a Transition Academic Senate has been in operation, addressing a range of curricular and policy matters."
It added: "The next two years will define the strength and sustainability of the University. We encourage all faculty, staff, students, administrators, donors and friends to work collectively and collaboratively for the benefit of the institution and the country at large."