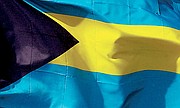 By KHRISNA RUSSELL
Deputy Chief Reporter
krussell@tribunemedia.net
THE Bahamas has dropped two positions on the World Justice Project's Rule of Law Index.
The 2017-2018 index looked at how well the country adhered to its rules on civil and criminal justice, constraints on government powers, the absence of corruption in society, open government, fundamental rights, order and security and regulatory enforcement.
Ranked at 40 of 113 countries, the score also places the Bahamas 10th out of 30 countries in Latin America and the Caribbean region.
It is also 33 of 35 when countries of high income are considered, the WJP said in a press statement.
The top three overall performers in the 2017-2018 WJP Rule of Law Index were Denmark, Norway, and Finland respectively. The bottom three were Afghanistan, Cambodia and Venezuela.
Globally, the WJP said a majority of countries worldwide saw their scores decline since the publication of the last WJP Rule of Law Index in October 2016 in the areas of human rights, checks on government powers, and civil and criminal justice.
Regionally, Latin America and the Caribbean's top performer in the index is Uruguay at 22nd out of 113 countries, followed by Costa Rica and Chile.
Suriname showed the biggest fall in rankings, moving down 10 places to 69th place out of 113 indexed countries worldwide.
Three countries in the region, the organisation said, experienced negative factor trends in constraints on government powers, while three countries showed positive factor trends in open government.
Venezuela again had the lowest overall rule of law score among all 113 indexed countries, the WJP said.