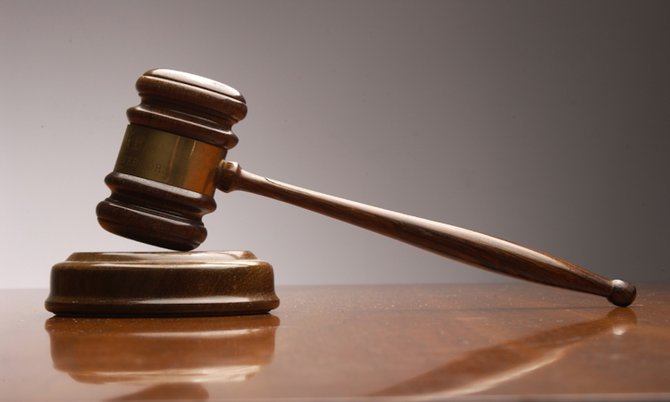 By DENISE MAYCOCK
Tribune Freeport Reporter
dmaycock@tribunemedia.net
TWO men from the Republic of Georgia who stole a charter boat from Grand Bahama, stabbed a Bahamian captain and threw him overboard in shark-infested waters two years ago to smuggle two Brazilian men to South Florida have been sentenced to prison by a US federal judge.
Bahamians Warren Miller, who was captaining the vessel and had to swim hours back to shore with a stab injury, and Philip Kemp, the owner of the vessel, went to Florida to attend the federal court proceedings on June 21.
Avoiding a trial, Giorgi Abrakharia, 37, and Giorgi Kokuashvili, 41, accepted a plea agreement and were sentenced to six years while a third man, Mikheil Gogiashvili, was sentenced to three years, on one count each of smuggling a person into the US for financial gain.
Had they chosen to go to trial, they were facing 40 years in prison if found guilty.
The Royal Bahamas Police Force in Grand Bahama was also investigating the matter and had released missing person posters of both Abrakharia and Kokuashvili and the two Brazilians.
According to federal court documents, the two men had ridden rented boats from Boynton Beach, Florida to Freeport, Bahamas on September 25, 2016.
US Attorney Emily Rose wrote in a February 21 plea agreement that the vessels were not returned.
Abrakharia, Kokuashvili and the two Brazilian men, who were not identified in court documents, boarded a rented 26-ft, 1996 Regulator boat with two 250-hp Evinrude engines. Shortly after leaving Freeport, they pushed the captain off the boat.
When Mr Miller attempted to get back onboard, the Georgians pushed him away and stabbed him in the arm.
The boat's Freeport owner told The Tribune that Mr Miller was abandoned in shark-infested waters and had to swim for hours back to shore.
He said Mr Miller, who is a native of Grand Cay, is a strong swimmer.
"He told me he heard his mother saying to him, 'Warren, you can make it,'" he recalled.
Mr Kemp said Mr Miller reported the incident to Grand Bahama police.
According to court documents, the four men were captured on security camera footage from the Sailfish Marina in Palm Beach County as they got off the boat and walked toward the marina's parking lot at 4.18pm the same day they left Freeport on September 27, 2016.
According to the narrative in the plea agreement, the four men had taken a cab to a CVS drugstore in Boca Raton, where Gogiashvili picked them up in a black BMW sedan.
The four men drove to a hotel in Broward County, where they stayed until one of the Brazilian men's brothers sent an associate with $12,000 in cash to pay the smugglers.
Court records indicated that Gogiashvili's Bank of America records also recorded two cash payments totalling $11,000 on September 28. The prosecutor said that the money was payment from the other Brazilian's family.
The case was investigated by agents with US Homeland Security after the Palm Beach Sheriff's Office received a report about an abandoned vessel at the Sailfish Marina.
Mr Kemp eventually got his vessel back but lost some $5,000 in equipment. He also spent an additional $5,000 travelling back and forth to Palm Beach to get things sorted out with the vessel, and had to pay to keep it in storage until he could sail it back to Freeport.
It is not known whether the men would be extradited to the Bahamas to face charges in connection with the stealing and stabbing of Mr Miller.
The Tribune attempted to contact Mr Miller for comment, but he could not be reached up to press time.