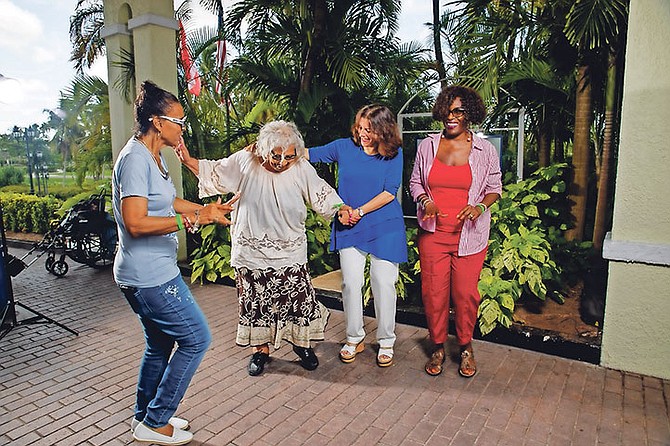 By JEFFARAH GIBSON
Tribune Features Writer
jgibson@tribunemedia.net
AFTER staging a successful Community Cares Baby Drive last month, Teen Life Skills Services are gearing up for a second event, this time in Grand Bahama, and they need the assistance of the general public to pull it off.
Teen Life Skills Service was launched in February by Felicia Campbell. It is designed to bring awareness to the needs and issues teenage parents face in the community with the help of social media and other initiatives.
Ms Campbell is once again asking for the public's assistance in hosting a second drive next month in Grand Bahama.
All baby items, including diapers, baby chairs, play pens, food, wipes, and lightly used baby clothing, are needed to help teens parents who are experiencing difficulty in providing for their children.
Ms Campbell is also seeking sponsorship for airline tickets to make her way to Grand Bahama.
The first drive was held at the Elizabeth Estates Library last month and received great support from the community.
"Books were also given away to encourage good parental attachment through reading. The goal of the programme is to bring awareness of the needs of teen parents. The biggest need is supplies. We are looking for sponsors to assist teen parent once they are back in school with baby supplies and uniforms until graduation," Ms Campbell told Tribune Woman.
This initiative is important to Ms Campbell, as she knows first-hand the struggle of being a teen parent, having had her first child at the age of 16. This resulted in years of hardship for Ms Campbell, who was forced to juggle motherhood and her education while working two jobs.
She has been working diligently to give teens the help they need and also to help sensitise the public to their struggles through Teen Life Skills Services.
For more information about Teen Life Skills Services, contact 456-4071 or e-mail teenlifeskill242@gmail.com.