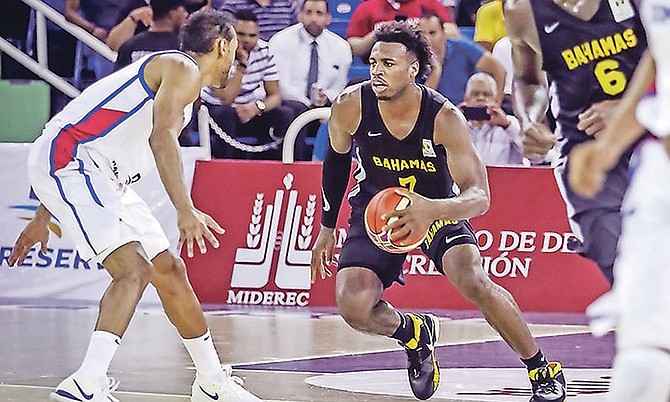 TEAM Bahamas, reduced to just nine players, delivered their best performance and the team's only win of the FIBA 2019 World Cup Qualifiers.
Buddy Hield and Travis Munnings led five players in double figures with 19 points apiece and the Bahamas escaped with an 83-82 win over the Dominican Republic to close out the third window in Santo Domingo, Puerto Rico, on Monday night.
The Sacramento Kings guard shot 6-14 from the field and grabbed eight rebounds. Munnings scored his 19 on 6-12 shooting and also grabbed eight rebounds. Michael Carey finished with 15 points and a team-high seven assists, Shaquille Cleare scored 11, Kadeem Coleby added nine and Kino Burrows chipped in with six points and a team-high 10 rebounds.
Victor Liz led Puerto Rico with a game-high 23 points and Luis Montero scored 12.