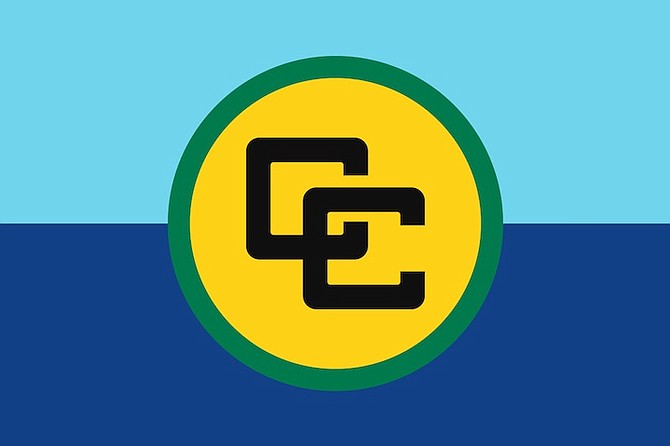 By AVA TURNQUEST
Tribune Chief Reporter
aturnquest@tribunemedia.net
THE country stands to reap the greatest benefit from the full legalisation of marijuana production, sale and use with state control, according to CARICOM's regional report, which estimated net benefits for The Bahamas was about $5.5m.
The Regional Marijuana Commission (RMC) report was released widely yesterday and calls for a strictly regulated framework for marijuana, akin to that for alcohol and tobacco bringing an end to the prohibition of marijuana for the entire region.
It provided costs and benefits analysis for three models of legalisation/decriminalisation with 2018 as the theoretical year of implementation.
The potential effects on the various variables in year one (2019) and year two (2020) after the implementation of the legislative changes, were analysed.
The models were: decriminalisation of marijuana use, with supply remaining illegal (model 1); full legalisation of marijuana production, sale and use with state control (model 2); and full legalisation of marijuana production, sale and use within a competitive market system (model 3).
"Like Grenada and Guyana, The Bahamas analyses were heavily influenced by data availability. Estimates of benefits were limited to four areas; excise revenues from marijuana sales, estimates of revenues from marijuana licenses fees, fees collected from marijuana possession and costs averted from marijuana possession arrests," it continued.
"Estimates of excise revenues from marijuana sales were between BSD $180,930 for model 3 year 1 and BSD $207,240 for model 2 year 2. By far, the largest benefit was costs averted from marijuana-related possession arrests, these ranged between BSD $455,080 for model 3 year 2 and BSD $3,416,060 for model 2 year 1."
It continued: "Moreover, much like the other countries, marijuana-related vehicular accidents costs were more severe than marijuana-related health costs, ranging between BSD $5,498 for model 1 year 2 and BDS $248,475 for model 3 year 2. By way of comparison, marijuana-related health costs ranged between BSD $2,239 in model 1, year 2 and BSD $888,459 for model 3 year 1.
"In terms of total costs and benefits, model 3 yielded the lowest benefit (BSD $4.76 million)," the report read, "followed by model 1 (BSD $5.34 million). The highest costs were estimated to occur under model 3 (BSD $1.14 million). Still, in all instance estimated benefits substantially outweighed estimated costs."
The report notes there is a limited degree of comparability of the results among countries as the data collected was not common for each country, and subsequent analyses varied in both approach and output.
"Furthermore," the report read, "whereas costs and benefits are presented, it must not be assumed that these are the complete list of costs and benefits, rather the list of costs and benefits were heavily influenced by the availability of data in each of the countries. The outputs are therefore meant to provide a sense of the potential impact, on selected areas, of the proposed adjustment to the legal framework regarding marijuana in the region."
The RMC was asked by CARICOM in 2014 to fully ventilate the social, economic, health and legal issues surrounding marijuana use in the Caribbean.
Its mandate was to determine whether the plant should be reclassified, and under what legal and administrative conditions.
As previously reported, the report states there was a unanimous view that the current classification for cannabis/marijuana as a dangerous drug with no value or narcotic should be changed to a classification of legal cannabis as a "controlled" substance.
There was also unanimity on the need to ensure protections for children and young persons against possible adverse effects of cannabis.
The commission advised that prohibition for children and young persons should be maintained, except for medical reasons, and called for the utilisation of treatment and diversion programmes for youth users instead of prosecution.
It called for legislation to ensure unhindered access to cannabis/marijuana for scientific and medical research by approved institutions and researchers.
The commission also recommended marijuana smoking and other uses should be banned in all public spaces.
The report read: "Marijuana is a plant substance with historical, cultural and religious significance to the Commonwealth Caribbean, which existed benignly as a beneficial plant without condemnation or legal intervention for centuries. Legislative history illustrates that cannabis/ marijuana acquired an illegal status and classification as a 'dangerous drug' with 'no value,' without scientific or moral rationales to support the radical change in the law, both internationally and domestically.
"Further, there is considerable evidence to suggest that this transformation was due to cynical motives to quash competition with the merging alcohol industry, itself emerging from prohibition and even racial policy. This resulted in the draconian legal regime existing today which by virtue of its now illegal classification, acquired a demonised social status.
"The now incontrovertible proof of the medical benefits and the value of cannabis/marijuana as a medicinal substance challenges its classification as a 'dangerous drug' without value (both domestically and internationally)," the report read.
"This fact alone is sufficient to dismantle its currently legal classification. Accordingly, such inaccurate classification is now obsolete, can no longer be supported as a justification for law-making and should be rejected, as it undermines the legitimacy of the law itself."
The report stated the existing legal regime of prohibition was not "fit for purpose", noting the financial and human costs of maintaining laws were "huge". Although it underscored total legalisation in a fully liberalised regime was not a plausible option at this juncture for CARICOM, the report maintained an approach that only focused on medical marijuana "would be counterproductive and inimical to the goals of Caribbean development".
"A balanced approach that would meet the main social justice, public health rights and citizen security objectives of the region would be a hybrid or mixed option," the report stated.
"This would be an incremental and cautious approach to removing prohibition, but not too little that the goals would be frustrated, nor too much that CARICOM states are unable to manage the important regulatory controls that are envisaged. This approach would best suit the developmental objectives of the region."
The prevalence of persons who currently smoke marijuana in Guyana and Jamaica in 2016 was 4.6% and 28%, respectively, according to the report. In Barbados, that figure was between 6.2-8.8% (2006-2007) and in the Bahamas, the figure was 3% in 2017, with an average of 7.9 years since the respondents started using marijuana.