Reader poll
679 total votes.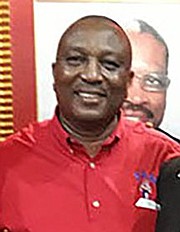 THE Progressive Liberal Party's plan to form a review panel on legal marijuana use was met with scepticism by Free National Movement Chairman Carl Culmer, who said the proposal is evidence of the party's "neglect" of the Bahamian people when last in office.
In a statement where he labelled the PLP and its leader Philip Davis as "the biggest joke in The Bahamas," Mr Culmer said Mr Davis' newfound concern about the issue of legal marijuana use appeared to be an effort to score points with the public.

"...As the political winds blow - and change has come - we are suddenly supposed to believe that 'Brave' Davis and the PLP care about all the things that they ignored while serving as the government of The Bahamas," Mr Culmer said.
"His comments about marijuana and the urgency in which he wants action is a marked departure from the careless neglect they showed this issue along with many others when they held power. Regardless of the lateness of his newfound concern, we welcome him joining the efforts that the prime minister has already laid, stating he will appoint a committee to examine the issue.
"We just hope the old and tired 'Brave' Davis's statements are just another in a long series of efforts to generate headlines but not do the real work. The people can count on Prime Minister Minnis to follow through on his word, the jury is out on Mr Davis and the PLP based on their past behaviour that follows them to this day. 'Brave' and the PLP must come to realise that the people want actions, not just empty politically motivated words," Mr Culmer said.
Amid public discourse on the issue, Mr Davis said on Monday his party sympathises with those who have been affected by the country's anti-drug laws.
"The PLP takes note of the recently released unanimous report on marijuana in the CARICOM region of which we are a part that was presented at last week's heads of government meeting in Montego Bay," Mr Davis said. "The PLP also takes note of the widespread public interest in this matter both for medicinal and recreational use. We propose forthwith to appoint our own review panel to make recommendations on this.
"We sympathise with those who have been disproportionately affected by the anti-drug laws, particularly our young people and those who are in need of medical marijuana to obtain relief."