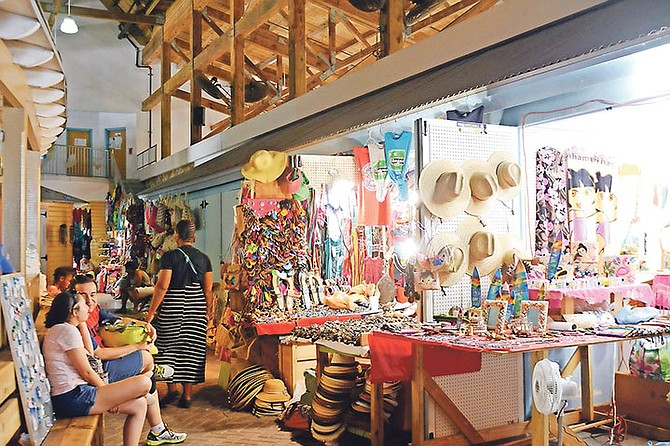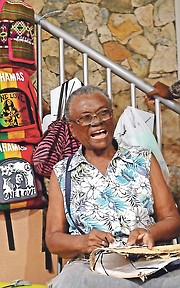 By FARRAH JOHNSON
VENDORS working in the Nassau Straw Market said they believe the government is being too harsh by evicting stall owners who cannot meet payment deadlines.
Many stall owners admitted yesterday that "business was slow," and suggested the government should come up with a more reasonable payment plan that struggling vendors could actually meet.
As part of an ongoing effort to collect overdue rent, vendors were reportedly given a four-day notice last week to pay off balances above $200, meet the terms of their payment plans or have their business licences revoked by the Straw Market Authority (SMA).
Some vendors have been evicted for failing to meet previous deadlines.
In view of this, one stall owner, Brenda Ferguson, described the recent evictions as an "unjust" part of the government's "own regime".
"I really don't understand it because if you pay for your stall, it's two days before your stall open up again. If you pay your light bill or anything as soon as you pay, that open," she said.
"All kinds of rules and regulations come around this market and no one know nothing about it until it done put in place," she continued.
James Rolle, a wood carver, admitted that while some vendors make money, others fail to get sales.
He suggested that the Straw Market Authority "should try to work out something" where vendors could give them "$10 a day."
Rent for stalls in the market is $37.50 per week.
"I on the outside and some days we have five cruise ships out there, and some days I have to borrow $20-$30 to put in my pocket," he explained.
"Some people ain't make a sale for the day. What they have to do is have mercy on the people them. That's how I look at it," he said.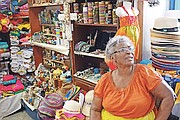 Another vendor, Moses Armbrister, acknowledged that while people should abide by rules, the authorities should try to "work with" vendors because just sending them home is "hard."
Mr Armbrister said he believed that it would be more helpful to just "sit vendors down" and come up with an amicable agreement.
Still, he estimated that although many vendors were "up to date" with their payments, "85 percent" of the lights in the market were off.
"If you look through some of these aisles –if we didn't have lights on some of these stalls –the tourist couldn't see your work," he said.
Another vendor who requested anonymity admitted that even though vendors were given a "standard" time to pay, they should not have been evicted considering they were "old time vendors."
The vendor said that even though the former government also required vendors to pay their outstanding balances, they never went as far as to evict stall owners who could not pay on time.
"They (the PLP) didn't totally close down their living, their livelihood, their bread, take it off the table, and tell them if you don't pay me for your bread, you're not going to get it back," the vendor said.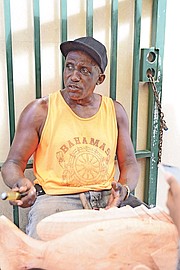 Many vendors expressed disappointment with the government's decision and said they are worried that the VAT hike to 12 percent will make it even harder to meet payments.
On Sunday, Minister of Works Desmond Bannister said the Straw Market cannot continue to be run in a manner that allows vendors to be delinquent in rent payments, in some cases for years.
In April, dozens of Straw Market vendors demonstrated in Rawson Square incensed over closures of hundreds of stalls for rent arrears which they felt were symptomatic of predatory and oppressive regulatory oversight.
Vendors of the Straw Business Person's Society marched to the square in a bid to raise the profile of longstanding issues afflicting Straw Market businesses, chief among them said to be the lack of ownership, respect or job security despite intergenerational service at the forefront of the tourism industry in a bleak economy.
According to the vendors at the time, more than 200 stalls were shuttered for overdue rent.