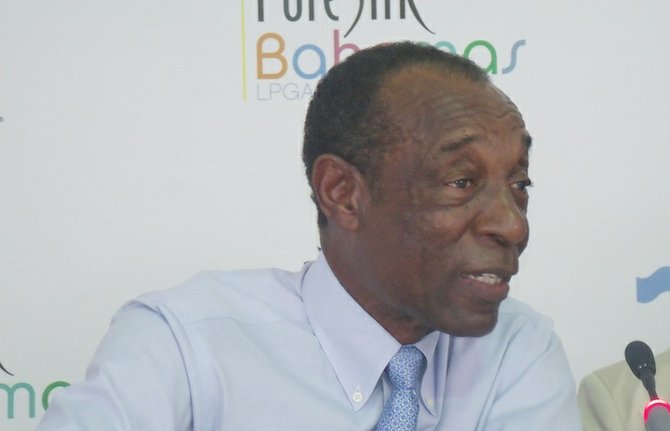 By KHRISNA RUSSELL
Deputy Chief Reporter
krussell@tribunemedia.net
THE numbers industry as Bahamians know it is at a "standstill," Craig Flowers told The Tribune yesterday, insisting his organisation FML Group of Companies, and others, will not be able to clearly chart a course of survival until the new stamp duty on deposits and digital online sales takes effect.
This new five per cent stamp tax was initially set to come on stream on July 1.
However, according to Tourism and Aviation Minister Dionisio D'Aguilar yesterday, the tax will not be applied until sometime in August.
He explained there was a need to modify point of sale systems and gaming platforms.
In an interview with The Tribune yesterday, Mr Flowers said the stamp tax will be the determining factor for the gaming industry. It was also the reason why he chose not to make any definitive statements concerning the employment future of hundreds of employees. 
"The entire industry stands still," he said yesterday when The Tribune contacted him. "I think the government thinks it will be just normal, but that is yet to be seen.
"The operators and the government's positions are the only ones that have been considered. No one has considered that of the patrons when they have the final say.
"Their response to the (stamp) tax will determine the entire gaming industry. My position has always been that I needed to wait when it came to laying off people for that reason."
In May, Deputy Prime Minister K Peter Turnquest said the new stamp tax on web shop deposits and digital online sales was to come on stream at the same time as a new sliding tax scale on gaming houses.
At the time, he said: "We are increasing the taxation of gaming house activities through the introduction of a sliding scale of rates applied to taxable revenue, namely: up to $20m, a rate of 20 percent; between $20m and $40m, a rate of 25 percent; between $40m and $60m, a rate of 30 percent; between $60m and $80m, a rate of 35 percent; between $80m and $100m, a rate of 40per cent; and over $100m, a rate of 50 percent."
Mr D'Aguilar attributed the delay in stamp tax to it being a new form of taxation that needed special conditions.
"Obviously this is a completely new form of taxation. The customer would come to the window and pay their money and of course five per cent of the money they pay at the window would have to be immediately deducted to cover this new tax," the minister said yesterday.
"So you would need a modification to your existing point of sale system to account for this new tax. What is customary is once you've made modifications to these programmes, which are intertwined with the games and whole gaming environment, is that you get the company to come in and certify the platform that you are using to run your gaming company is doing what it is supposed to do and that you as the owner of the gaming company did not go in and make other modifications.
"So for example you may alter the payout rate or you may change the programme to do things that are not what the specs say that it does.
"You just don't let the gaming companies go in and modify and change things willy-nilly. The Gaming Board insists that a reputable company certifies all of the programmes you're using in the gaming environment. So that takes time so you have to change the programming and then you have to get it certified so that takes four to six weeks," he also said.