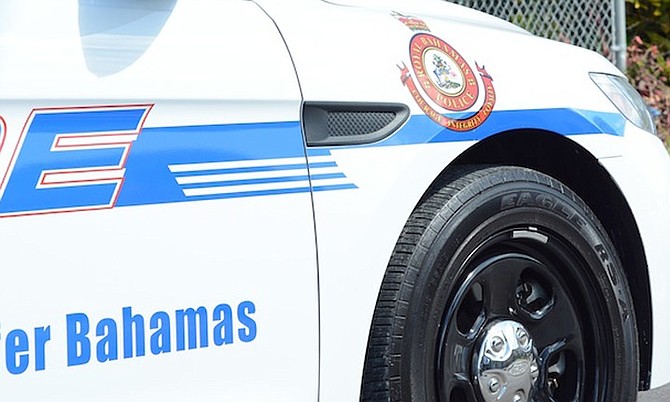 By RICARDO WELLS
Tribune Staff Reporter
rwells@tribunemedia.net
A MAN is dead and another is in hospital in critical condition after a double shooting on Friday.
While police have not identified the deceased, The Tribune understands that he was Kareem Kyle Hepburn.
His death marked the country's 57th homicide for the year and fourth for the month of July, according to The Tribune's records.
According to police reports, shortly after 6pm on Friday, three men were sitting in a vehicle on Carmichael Road and Bacardi Road near a park, when they were approached by an armed man who shot two of them before fleeing the area.
Police said the men were able to drive to the Flamingo Gardens Clinic, where one of them was later pronounced dead.
The second injured man was taken to hospital in serious condition. On Saturday, police said he was listed in critical condition.
The third man was not injured.
Police are also investigating two stabbing incidents.
Around 7pm Friday, police responded to a stabbing in the Boyd Road area, which left an adult male with injuries.
Police were told two men were driving along Boyd Road when they began to argue. The driver of the vehicle struck the passenger over his head with a bottle and stabbed him about the body before crashing into another vehicle.
The victim was taken to hospital by ambulance and is listed in serious condition.
The suspect was taken into custody and is assisting police in this investigation.
A day earlier, on Thursday, a man was stabbed during an argument on Podoleo Street. Around 9pm, the victim got into a fight with another man, who produced a knife and stabbed him multiple times about the body. The injured man was taken to hospital by ambulance and is listed in serious, but stable condition.
A short time later, police took an adult male into custody in connection with this matter.
Investigations into these incidents are continuing.
Anyone with information on either of these matters or any other crime is asked to call police at 919 or the Crime Stoppers hotline at 328-TIPS.