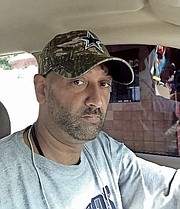 By INIGO 'NAUGHTY' ZENICAZELAYA
Every where I go, Cowboy and NFL fans alike, continue to hit me with the same, burning questions -
"What are you Cowboys gonna do without Dez? Who's going to replace him? You all will miss Dez's production."
Easy, allow me to introduce, who I think will eventually make Cowboy fans, collectively say 'Dez' who ?
Meet third round pick, Colorado State All American WR Michael Gallup.
GALLUP-ING ALONG :
Rookie WR Michael Gallup turned heads, Saturday, at the Cowboys' first day of padded practices in training camp. Running crisp, fluid, precise routes, all while picking the ball out of the air, effortlessly, the rookie was impressive to say the least.
All of this as Gallup, ran with the first-team offense and quarterback Dak Prescott.
GROWING PAINS :
Despite all of the positive on the first day of camp, Gallup looked like a rookie on Sunday,. With drops during individual and team drills.
There will be highs and lows, during the season for any NFL rookie, keeping the whole process, balanced is the key.
Gallup had this to say about his first three days at camp, via Brandon George of the Dallas Morning News.
"I wouldn't say a bad day. It was a teaching day. It was a learning day,.
You have a couple of drops and you run a bad route, it's not what you wanted, you go to the next one. They are all learning days, but this one is, in particularly."
WIDE RECEIVER MAKE OVER :
Dallas enters the 2018 regular season with a revamped WR unit.
Remember, the Cowboys released Dez Bryant in April and traded Ryan Switzer during the draft.
Cole Beasley and Terrance Williams return, and the Cowboys added Allen Hurns and Deonte Thompson during free agency. Then selected Gallup and Boise State WR Cedrick Wilson, (who, was injured Saturday, in training)
Gallup, has special traits, he has the opportunity in training camp to earn immediate playing time, and getting in early work with the first-team offense is a very good sign.
Gallup has also drawn praise from his new teammates with his early camp performances .
Fellow WR Allan Hurns offered these statements.
"I've been very impressed. Since he's come in, he's been making plays non-stop. I know he's not like a 6-5 guy, but he plays like it.
He's a guy who goes up and gets the ball.
He plays aggressive.
He's going to help this offense out a lot with his aggressive style."
The 6-foot-1 Gallup enjoyed a productive college career, totaling 2,685 yards receiving and 21 touchdowns in two seasons at Colorado State, and he's shown the ability to transition that kind of production to the professional level.
Now, all the rookie needs to do, is prove to the coaching staff, that he can be consistent with every single play and assignment.
"That's definitely my biggest challenge, I've got to keep."
Now, all the rookie needs to do, is prove to the coaching staff, that he can be consistent with every single play and assignment.