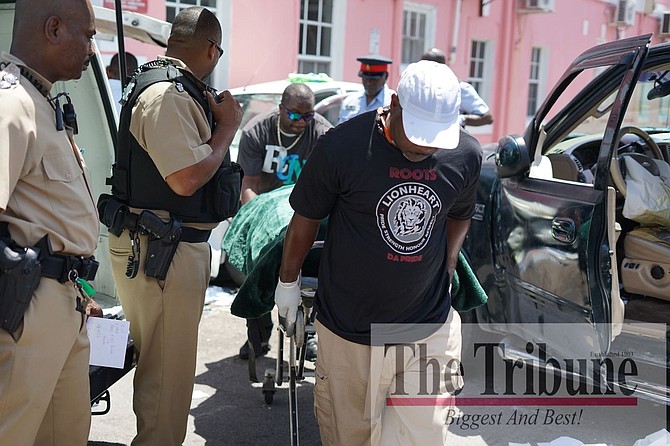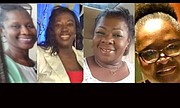 By RICARDO WELLS
Tribune Staff Reporter
rwells@tribunemedia.net
THE tragic and untimely death of Tabitha Charlene Haye, 41, has left family and friends "traumatised and reeling," some remain "unable to process".
Speaking to The Tribune just before her family convened a meeting to discuss the outcome of Friday's tragedy, Vanessa Arthur, Haye's younger sister, said there are no words to describe the horror, pain and grief she and members of her family are now experiencing.
Haye was one of four women killed when a truck ploughed through a group of people at the annual Labour Day parade.
The driver was not in the truck at the time, police said, however three people were on the back and one person was inside the vehicle.
The mother-of-six – two biological children and four adopted from a deceased sister – participated in the parade as she did every year; with her children.
"The family isn't doing well," said Ms Arthur. "We know what happened, but I don't think we have been able to process how and why this happened.
"The kids are not doing great but we are doing all we can to help them. They all witnessed the accident," she continued. "One was injured as well.
"The eldest tried to help her mom and begged persons to assist her to no avail."
Ms Arthur said the family was doing all it could to help the children cope with what they saw.
"Presently they are surrounded by family who are trying to keep their spirits up," she said. "We have spoken to them collectively and individually.
"They understand that everyone grieves in their own way and we want them to be free to express themselves. So they can scream, cry, run for comfort, sleep in her bed or whatever is necessary to help them cope.
"There are those of them who want to talk about it and one or two that don't," she added. "We are not pressuring them to."
Haye, a former teller at FirstCaribbean International Bank, marched under the banner of the Financial Services Union.
According to Labour Minister Dion Foulkes, FSU President Theresa Mortimer was among the 24 injured.
Investigators believe most of those injured in Friday's tragedy were associated with the FSU.
At the time of her death, Haye was an employee of Mount Tabor Church, where she and all of her children worshipped.
Haye was also a beloved member of the One Family Junkanoo group.
Yesterday, One Family said Hayes joined the group in the mid-90s.
"She was an avid team player and did what was necessary when requested of her," the group noted in a statement. "This led to many victories for the group in the area of choreography."
Family commitments caused her to step out of the spotlight for a few years, while remaining a supporter of the group.
One Family said its members are saddened by her death.