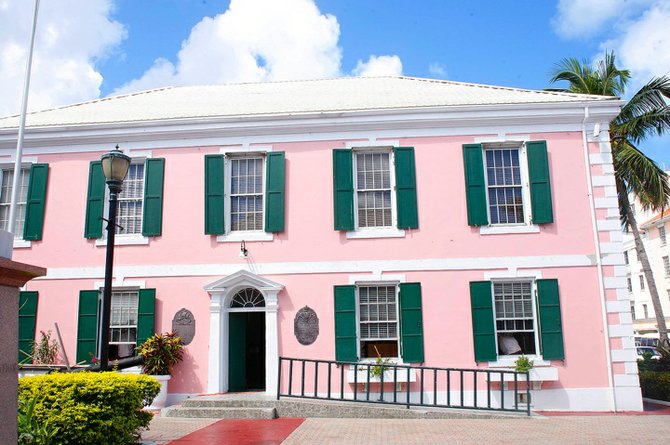 Reader poll
A 8%
B 14%
C 9%
D 11%
E 6%
F 30%
U 21%
705 total votes.
By KHRISNA RUSSELL
Deputy Chief Reporter
krussell@tribunemedia.net
THE government's proposed value added tax increase was not only a shock to the nation but completely blindsided several Free National Movement members of Parliament who told The Tribune yesterday it appeared the decision was kept within the confines of Cabinet.
Pineridge MP Frederick McAlpine and Fort Charlotte MP Mark Humes, in separate interviews with The Tribune, said they were caught by "surprise" when Finance Minister K Peter Turnquest made the announcement last week.
North Eleuthera MP Rickey Mackey said he was not completely caught off guard but said he did not know the increase would be as much as 12 percent. However, he said he was in complete support of the increase because the country had no other choice.
Two other members of Parliament who asked for anonymity said they were blindsided, telling this newspaper it was "shameful" the hike was not even revealed during a parliamentary caucus meeting held the night before Mr Turnquest's budget communication.
This was because the decision was apparently considered "sensitive" information, which supports the view that there was virtually no consultation ahead of the announcement, The Tribune was told.
Last Wednesday, the deputy prime minister revealed effective July 1, VAT will increase to 12 percent from the existing rate of 7.5 percent.
"I was caught off guard, but I understand why it came the way it did," Mr Humes said yesterday when he was contacted. "There are some things that are pretty sensitive.
"I understand things have to be held close to their chest and in understanding that I know why the decision was made. With that I am okay with the government doing it the way they did."
Mr McAlpine also confirmed he was completely "taken aback".
For his part Mr Mackey said: "I may have known maybe a little more than the general public, but based on the current financial need I see a need for it. It's not something you want to do but we are at a place where we either deal with the issue or we may end up like Barbados."
Recently, Barbados' newly-elected Prime Minister Mia Mottley said she planned to meet with the International Monetary Fund in an emergency plan to tackle the country's massive debt.
Mr Mackey continued: "No one likes to pay more, but the current financial situation demands more. You can't continuously run deficits and don't think it will catch up with you.
"Overspending, justified or not now requires more of us as a nation. Moving forward I would say with the need for us to pay there is a need to demand more of our government to ensure wastage ceases or stops.
"I won't say specifically I knew it would be a substantial increase but I had been having conversations with the minister of finance because of some developments in my constituency. This was hard for them.
"He said to me we have to make hard decision that will alienate every sector, but there are no choices in the matter."
In his budget address to Parliament last Wednesday, Mr Turnquest noted a string of changes to the country's tax regime, which would benefit thousands of families and businesses.
Then came the price for paying for these measures: VAT nearly doubling.
The government projects the VAT increase will help it reap $1,115,007,455 in revenue in the next fiscal year, a 60 percent increase compared with the forecasted VAT revenue for 2017-2018. Mr Turnquest said this was indicative of the government choosing not to wait until it is too late to shore up the economy, but opting to act now and act responsibly.
The decision attracted the fury of opposition members in the House of Assembly who shouted "shameful" from their seats, while others asserted the government was "trying to kill the Bahamian people". Later during a press conference, the Progressive Liberal Party warned the move would spark a recession as it poured doubt on Mr Turnquest's economic growth projections.
Bahamas Institute of Chartered Accountants President Gowon Bowe also believes the government's plan to increase VAT will create further distancing between the "haves and have-nots" and possibly create the conditions for class unrest, he told The Tribune.