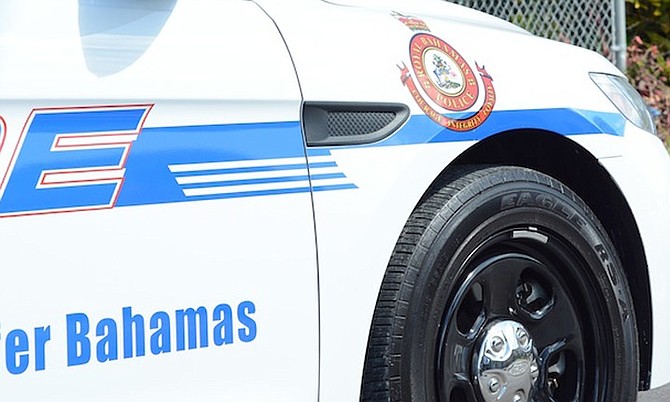 By MORGAN ADDERLEY
Tribune Staff Reporter
madderley@tribunemedia.net
A WOMAN was abducted and raped after leaving a pharmacy in the Carmichael Road area on Sunday morning, Chief Superintendent Solomon Cash told The Tribune yesterday.
The incident took place shortly after 9am.
"A lady…was at a local pharmaceutical establishment where she was accosted by a lone male who forced himself into her vehicle and drove to the western district of New Providence where he raped her," CSP Cash said.
The rapist later dropped the woman in the Carmichael Road area before fleeing the scene on foot.
The victim is in her 40s and her assailant may possibly be in the same age range based on the description given to police.
"We're following some significant leads as to who the suspect may be and again the investigation is ongoing," CSP Cash said.
"As soon as we can make a proper identification as to who that individual is, we will release that to the media."
According to CSP Cash, the incident was reported to police shortly after 1pm on that same day, Sunday.
However, the incident was not released to the media by police in a crime report and only confirmed when The Tribune contacted CSP Cash after reports were posted on social media.
On April 28, a six-year-old girl was assaulted off Baillou Hill Road.
The matter was not reported to the media until May 15, the day after a ten-year-old girl was sexually assaulted.
On May 15, a community resident, who asked not to be named, told The Tribune: "You would have thought the police would give out as much information as they could (on such incidents).
"Just saying, the time these incidents happened could spark somebody's memory and they could have seen something that can help catch these men."
On May 25, a 12-year-old girl was sexually assaulted near the Big Pond Park, next to the National Insurance Board off Baillou Hill Road.
On May 29, a 15-year-old boy was arranged in a Magistrate's Court over allegations he committed the three assaults on the minors.
That same day, a woman was "indecently assaulted" on a beach in the western district of New Providence.
Police were called to the scene shortly after 11pm. According to their reports, a man and woman were walking on the beach when they were approached by two armed men. The men robbed them of cash and other items before indecently assaulting the woman and escaping on foot.