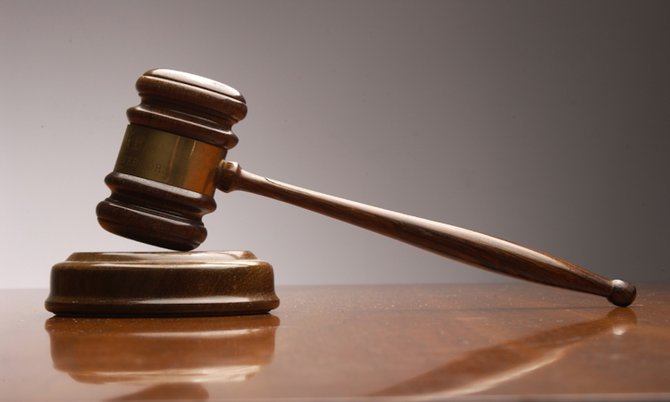 By NICO SCAVELLA
Tribune Staff Reporter
nscavella@tribunemedia.net
THE fatal shooting of a 23-year-old mental patient by an assistant commissioner of police and another senior officer two years ago was a lawful killing, jurors decided yesterday.
The jury found that Assistant Commissioner of Police Kendal Strachan and Assistant Superintendent Ezra Maycock were justified in the killing of Lorenzo Bain on November 25, 2016.
According to reports, Bain, a patient at the Sandilands Rehabilitation Centre who was on medication, held up a shop owner and stole a loaded shotgun.
Bain then took to the street with the weapon a short time later, leading several alarmed motorists and residents to phone police in fear.
Speaking to The Tribune at the time, Senior Assistant Commissioner of Police Stephen Dean said units were called to the area shortly after 10am following reports of a man in black, manoeuvring through traffic on foot, holding a licenced shotgun reported stolen earlier from a convenience store on Zion Boulevard.
ACP Dean indicated that officers attempted to approach the suspect, who fired several shots at officers. He said officers gave chase, exchanging shots with the assailant as he headed north on Blue Hill Road.
Moments into the exchange, according to police reports, officers fatally shot the armed man.
According to the evidence led during the inquest, Reserve ASP Mackey said he and ASP Maycock were on patrol in the southwest area of New Providence when they received information to proceed to Zion Boulevard.
Upon their arrival, he said there appeared to be several firearm explosions. They continued onto Blue Hill Road and in the distance, they saw a man brandishing what appeared to be a shotgun.
As they got just about opposite the suspect, he pointed the gun at their vehicle. Reserve ASP Mackey said he ducked for cover but before doing so, he too managed to get one shot from his revolver.
On regaining his composure, he got out of the vehicle when he realised ASP Maycock had fallen, and he was afraid, thinking that ASP Maycock had been shot. He said while all of this was going on, the person with the gun was still running and pointing it at passing vehicles.
It was at this point he observed ACP Strachan, then a police chief superintendent, on the western side of the street, as well as ASP Maycock, who had since regained his composure, and on the eastern side of the street pursuing the suspect.
Brian Williams' evidence was that while driving on Zion Boulevard, he observed a young man wearing black short pants and shirt coming from around the pole into the lane he was driving in pointing an object.
Mr Williams said he initially thought that object was a stick, but when he got closer he realised it was a shotgun.
Being in fear for his life, he then swerved into the southern lane and raced to the East Street South police station and requested assistance. He was then asked to assist the officer, ACP Strachan, in showing him the location he saw the man walking with the shotgun.
Mr Williams said he remained in his car when he observed ACP Strachan and others giving chase while the man with the shotgun pointing it. He said he heard ACP Strachan from about 10-15 feet telling the man to "drop the gun, police," however, Bain didn't drop it.
Bain was ultimately shot by the officers.
Firearms examiner Charles Bain, in his testimony, said he received 40 spent 9mm cartridges and wadding from a shotgun following the incident.
Mr Bain said investigators did not submit the two 9mm pistols to him for examination, and that the shotgun Bain was wielding was the only firearm he received.
However, as he did not receive any shotgun cartridges, he was not able to determine if the wadding he received came from that shotgun.
Forensic Pathologist Dr Caryn Sands, in giving her evidence, said the cause of Bain's death was gunshot wounds to the torso and extremities.
She said it was unlikely Bain received more than six gunshot wounds, although there may have appeared to be more than six entrances to the naked eye.
She also said there was no evidence the deceased was shot at close range.