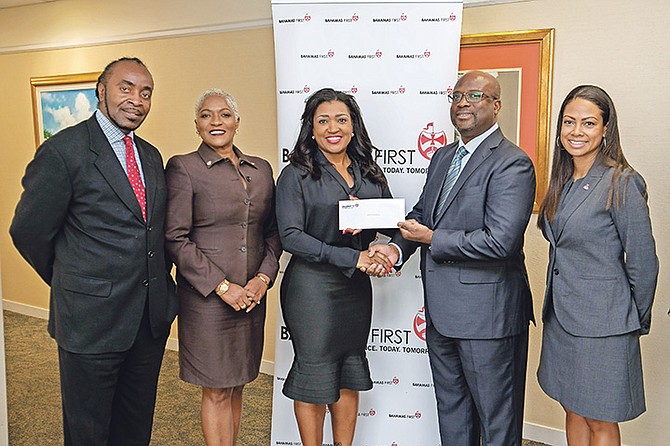 BAHAMAS First General Insurance Company recently announced its sponsorship of the 47th edition of the CARIFTA Games scheduled for March 30 to April 2 at the Thomas A Robinson National Stadium.
Patrick Ward, Group President and CEO, presented a cheque to the CARIFTA 2018 Local Organising Committee.
"Bahamas First is committed to supporting positive activities and opportunities for young Bahamians. We are happy to be able to sponsor this year's CARIFTA Games as we host athletes from the Caribbean and showcase the highest display of youth track and field talent," Ward said.
"We recognise that this event also represents a unique sports tourism opportunity for The Bahamas and a tremendous opportunity for Bahamian athletes to perform on a world stage before a home crowd. We commend the CARIFTA 2018 Local Organising Committee for its commitment to a well-executed, world-class event and wish all of the competing athletes the very best of luck."