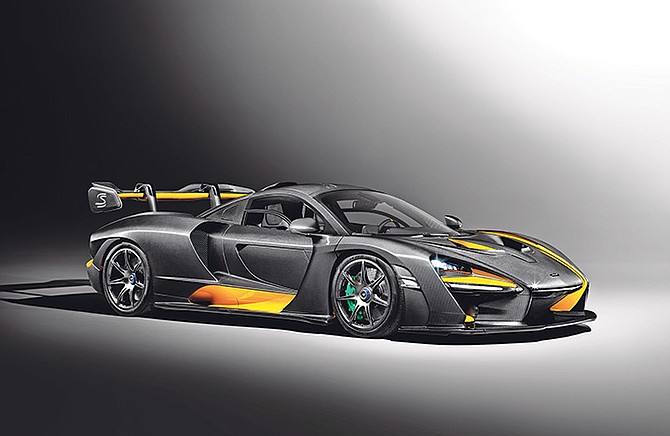 This year's Geneva auto show is crowded with new cars flaunting electric and autonomous technologies meant to help unclog city streets and fight global warming and air pollution.
That didn't stop carmakers from offering their traditional crowd-pleasers: ostentatious displays of overweening horsepower in sleek, fossil-fuel burning and very expensive sports cars.
The contrast isn't unusual when it comes to auto shows but it was particularly striking this year, as automakers push to get ahead of expected shifts toward electric and autonomous vehicles — while high-end cars remain a profitable business.
French automaker Renault unveiled its futuristic and funky EZ-Go, a six-seat self-driving electric vehicle that aims to bridge public and private transportation needs, with options like on-demand pickup, like by a taxi. It features a rooftop opening that allows passengers to enter by a ramp for easy access.
Mercedes-Benz rolled out its EQA concept car, a compact battery electric vehicle with a virtual radiator that changes appearance depending on the selected driving program.
Carmakers are positioning themselves for a future tipping point in which longer battery range, more places to charge, and falling costs make electrics as attractive as conventional vehicles.
Driverless cars, meanwhile, remain in the testing phase. Analysts at IHS Market forecast that autonomous cars will have their first year of significant volume sales in 2021.
Luxury sports car maker McLaren showed off its 211-mph (340 kph) Senna, named after the driver Ayrton Senna. The car is styled like a race car with prominent intakes and a rear spoiler. The production run of 500 is sold out at the factory, at a starting price of at 750,000 pounds, or $1m at current exchange rates.