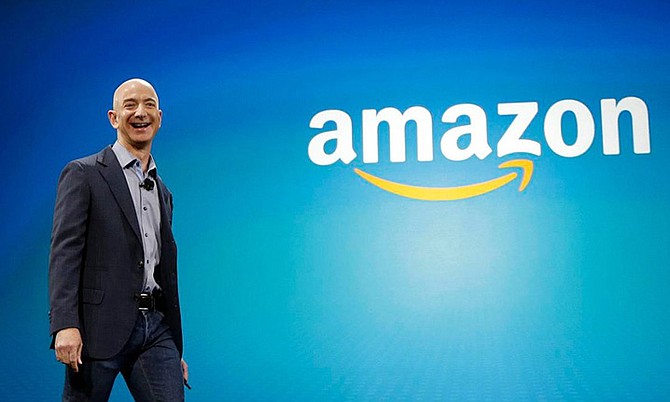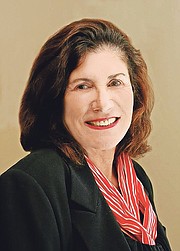 By Diane Phillips
It's official. As of this week, Jeff Bezos, age 54, is the richest man in the world and the first on Forbes magazine's richest people list whose net worth tops $100bn.
For anyone who has spent the last 20 years under a rock studying whatever lives under rocks, Bezos is the founder of Amazon. He also owns FedEx and by the way, bought The Washington Post for $250m in 2014. The story of how Bezos revitalised the Post and made the 140-year-old paper relevant to the digital world and a younger population that was catching most of its news on Facebook could take up this whole page. That sliver of Bezos's empire is fascinating, especially to anyone with a journalism background and goes a long way in explaining why Bezos is the richest man in the world. But that is not what today's little piece is about.
This is a tale of four successful people with vision. There are hundreds more. Notably missing are Mark Zuckerberg, Warren Buffett, Elon Musk and Paul Allen. In case Mark, Warren, Elon or Paul, you happen to be reading tribune242.com, please know that you deserve your place in the Hall of Visionaries as soon as it is created. Everyone knows your stories, though I confess when I met Paul Allen I was the one who must have been under a rock because I did not know at that time who he was (co-founder, Microsoft) and he was so polite he pretended my ignorance was charming or quaint or one of those words that can mean "out of it". Like when you say "How charming of you to be wearing those Birkenstocks to a formal wedding."
What is it about these people that makes them see things in a way we never thought of until they do it and then we say to ourselves "Why didn't I think of that?"
Here is what it is not – it's not about their formal education which is all over the place. Bill Gates went to a private high school and on to Harvard. But the man who bumped him off the top of the Forbes' list, Jeff Bezos, went to Palmetto High in southwest Miami-Dade, a public school with a ranking that places it squarely in mediocrity.
Sara Blakely, who grew up in Clearwater, Florida, wanted to be a lawyer like her father but scored too low on her entrance exams and instead, invented SPANX, the slimming line of undergarments and body wear that makes belly fat vanish and women feel good.

Then there is Gordon "Butch" Stewart, founder of Sandals, the most successful all-inclusive resorts in the world and the best-known brand linking romance, sun and sea with luxury. As for education, Butch Stewart once told me this story. He was a young man in his native Jamaica losing money in his first hotel attempt.
Struggling to make ends meet and wanting to impress his well-known father, young Butch picked up the phone in desperation and called his old childhood friend, George Myers, who had relocated to The Bahamas and was now top exec at Resorts (precursor to Atlantis). He was hoping for a secret that would unlock the mystery of success that had alluded him and showed little signs of doing otherwise.
"I can't tell you what I do or how to run a hotel," Myers reportedly told him. "But if you come to The Bahamas, you can shadow me for a weekend and see if it helps." Butch did and it was, he said years later, "the best education you could ever ask for."
Four brilliant people who have each created an empire that bears their style. Spanx creator Blakely parlayed her entire savings, $5,000, into the phenomenal sensation of the un-girdle - panties, bras, tank tops – that slim and win. She still jumps up on the boardroom table to try on a new product, see if it works, test for bumps or wrinkles or discomfort and she does not mind if there is a male member of the review team in the room.
Bill Gates did so well when everyone told him he wouldn't that he and wife Melinda quit as billionaires and now dedicate themselves to making the world a better place. Their foundation has already given over $35bn, more money than many national budgets.
As for Butch Stewart, the affable, gregarious man alternatively referred to as the Cupid of the Caribbean, Daddy Cool or the Master of Marketing, the once struggling novice hotelier heads an empire with five brands and 24 properties in seven countries and more coming on stream all the time. Sandals Resorts International and its subsidiaries and related companies are among the most awarded and respected names in the hospitality industry.
What do each of these four examples have in common? They love life. They had a vision and they held it as tightly as a mother to a newborn. Stewart's vision was probably the most straightforward and least complicated but not easy to pull off. Add luxury to all-inclusive which at one time was considered down market. Then market to couples and ensure romance, sea and sand are visual and real. Every Sandals or Beaches is on a beach in a sun-soaked climate, subliminal links to love, excitement and luxury.
Blakely's vision was also about romance, just not as direct. First it was love yourself. She knew women would pay more for less body, pulling on a panty and immediately losing a dress size. What diet could not do fast enough, SPANX could.
Bill Gates' vision catered to the ever-increasing desire to save time, building software that would allow the user to do everything with a click or rotation, comprehensive computer life and work management.

Yet when it comes to vision, it is hard to top the behemoth Amazon created by the world's richest man. Jeff Bezos originally wanted to name the company Cadabra. It started out as a book seller in 1994 and for the next few years failed to make money. People wondered how it stayed afloat or why. There were bookstores everywhere with cozy coffee shops and vast aisles of accessories. What did Bezos know and when? Where are all those bookstores now? Expensive bricks and mortar displaced by an assortment on a screen.
The late Jackson Burnside was the first person I knew who ordered books on Amazon. He foresaw where the company was headed long before its plan was obvious. Little by little, buying clothes, food, accessories, music on Amazon crept into more of our lives, closets and cabinets. One clothing store that closed down in Nassau late last year said if anyone asks what happened just tell them Amazon. It is hard to comprehend just how massive Amazon is. One source says Amazon adds 485,000 new products a day. Who keeps track? Another says it handles 368 million products while a different source says 480 million.
By comparison, a Walmart Supercentre offers 142,000 products. So why don't they ever have exactly the one I need? Anyway, Amazon is very friendly to those who buy, far less so to those who sell, a goodwill stream that could use some improvement if it is going to maintain the fervor and favour it now enjoys (not that Jeff Bezos needs a tip from me).
So next time someone says, "I have an idea," and you think "That's crazy, it will never work," remember the woman who was so sure women would pay to look slim that she spent her last $5,000 on it, or the man who tested the e-commerce and cloud computing appetite with books and became the richest man in the world this week, or the man who said software would drive the future and now spends his life giving away money and finally our own Gordon "Butch" Stewart, the hotelier unafraid to ask a friend what to do and more than half a century later has 10,000 names on his payroll and still goes fishing with his friend who lives near him in New Providence.

Vision, it's an amazing thing that defies the rules, disrupts the present and opens worlds.
A few words about Fred Smith, QC
Like it or not, Fred Smith, QC, has become the conscience of the nation. He is opening our eyes that for too long looked the other way when abuse took place, when people lived in fear, when round-ups were routine and innocent people were stopped, asked for papers, or doors were burst open in the middle of the night by authorities seeking illegals and storming in without a search warrant.
Maybe we did not appreciate how extensive the abuse or corruption was. Maybe we assumed the innocent would be free. Mr Smith's passion for the rule of law has made all of us a little less comfortable. Though the exposure makes it all very raw, in the long term it will make for a better, more just, better respected and a safer Bahamas for all who call this beautiful and magical archipelago home.