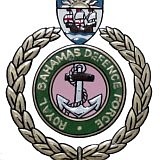 THE Royal Bahamas Defence Force is assisting in the search for two people who went missing at sea on Sunday after their vessel capsized.
Four other occupants of the boat – Don Smith, Alan Rolle Jr, Karkin McLuaglir (a Honduran) and Doswell Coakley — are fortunate to be alive, following the harrowing incident, the RBDF said.
They were onboard the MV Diamond Express formerly known as Cat Island Express, en route to Great Harbour Cay in the Berry Islands having left Freeport about 9pm on Saturday. Their vessel capsized along the way and as a result they sounded "mayday" alerts, the RBDF said.
A joint search and rescue operation ensued by OPBAT, BASRA, RBDF and civilian vessels. The US Coast Guard helicopter located the capsized vessel and a civilian boat in the area rescued the four male occupants who were clinging to the overturned hull, the RBDF noted.
"Further investigations reveal that the two additional persons onboard the ship remain missing. The Royal Bahamas Defence Force, BASRA, and OPBAT continue to search the surrounding areas to locate the men. A private salvage company is also assessing the wreck to determine if any of the men were trapped on the inside.
"Fishermen and boaters in the area are asked to remain alert when transiting waters around Freeport and Great Harbour Cay," the RBDF said.