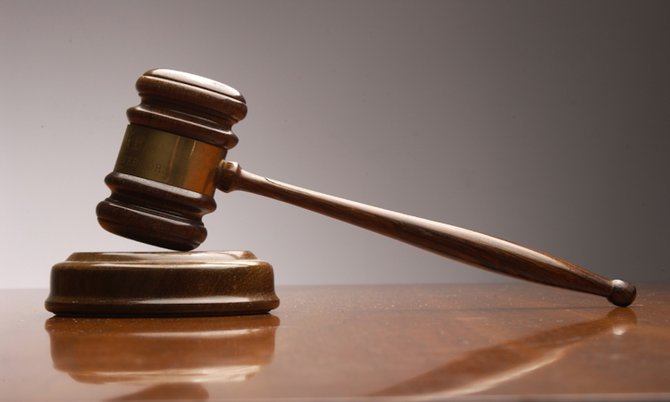 By NICO SCAVELLA
Tribune Staff Reporter
nscavella@tribunemedia.net
THE Crown is seeking to contest the two-year sentences of two convicts who robbed an off-duty police officer at gunpoint five years ago as he sat in his car.
Bianco Smith and Kedero Key were due to appear before the appellate court on Monday in connection with the Crown's appeal of their sentences for the armed robbery of Perez Butler on June 25, 2013.
However, according to a written ruling handed down by Justice Roy Jones, there was no appearance by or on behalf of either respondent.
The matter was consequently adjourned to April 9.
In 2015, a Supreme Court jury convicted the pair of armed robbery at trial.
According to the Crown's case, Butler was sitting in his car on the day in question when Smith and Key approached him with a handgun and robbed him of a cell phone and wallet containing $150 cash. Smith was said to be in possession of the gun.
Both men were consequently sentenced to what a Crown prosecutor contended at the time were lenient sentences for such an offence.
Smith, who spent two years in custody awaiting trial, was sentenced by Supreme Court Justice Carolita Bethel to two years in prison from the date of conviction. He was also placed on probation for two years on a bond of good behaviour to take effect from the time of his release from prison.
Upon his release, Smith is to be assigned a counsellor and a supervisor. Should he commit any offence during that time, he will serve an additional two years imprisonment.
Key, who spent less time on remand, was sentenced to two years and nine months at the Bahamas Department of Correctional Services from the date of the conviction. He is also to receive the same probationary period and attached conditions upon release from custody.
Armed robbery normally carries at least a ten-year sentence.
Crown prosecutor Cordell Frazier indicated at the time that the sentences will likely be contested in the Court of Appeal.