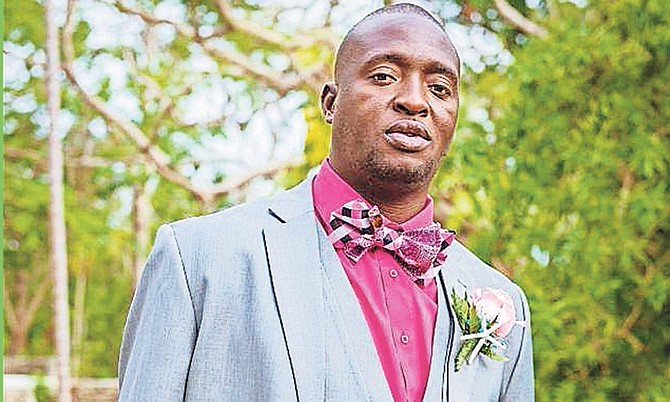 By MORGAN ADDERLEY
Tribune Staff Reporter
madderley@tribunemedia.net 
A RELATIVE of a man shot dead by police on February 11 has defended his character, adding family members want justice for his death.
Sylvester McKenzie was killed by police off Cedar Way, near Carmichael Road.
Officers said the deceased was suspected of carrying out a drug deal and shot at police before they returned fire.
However, a relative, who did not want to be named, has disputed this narrative.
On the morning in question, Assistant Commissioner of Police Clayton Fernander said officers noticed the deceased allegedly carrying out a drug deal. He said it was at this time, upon noticing police, the suspect engaged officers in gunfire.
McKenzie was subsequently fatally shot by police.
ACP Fernander added that a weapon was found in the vehicle and a kilo of suspected cocaine was recovered from the scene.
McKenzie's family says differently.
One of his relatives described McKenzie, 35, as a kind, hard-working man and father to a nine-year-old son.
In a letter to The Tribune, the relative claimed: "Sylvester was not troublesome, nor did he have any previous run-ins with the law.
"He was never arrested for any grievous crimes, nor was he one to indulge in any criminal activity to bring about harm to others."
The relative criticised what she perceived as a smearing of McKenzie's character by the media.
"We the family have sat back and watched for weeks, during our bereavement, whilst the media tarnished and tried to destroy the reputation of a hard-working gentleman, whose only goal and mission in life was to provide for his loved ones."
When asked her perspective of what happened that morning, the relative told The Tribune yesterday: "Well he lives through there (Cedar Way) actually. He was shot one lamp pole away from his house.
"What happened was someone had come to pick him up. He grabbed his plate of food, went outside into the car, and from what I heard there were gunshots.
"Somebody screamed, 'Call the police, they're shooting.'
"And someone else in the yard said, 'Well that's the police that's shooting.'
"And by the time we got out there, police vehicles were out there and we couldn't see anything. And I guess by that time he was already dead."
The relative said the matter was sent to the Coroner's Court, but the family has "no idea" when it will come up. 
She added: "He had a plate of food in his hand… it wasn't like they were just outside, either parked in the car or even standing outside. He hopped inside the car and they were proceeding to drive off."
The relative does not believe that a drug deal was taking place.
"Where the drug deal comes in, everybody is lost with this. Because there was no money found, they said a gun was found and some drugs.
"But my thing is a deal, if it's a drug deal, then what was the exchange?"
When contacted for comment by The Tribune yesterday, ACP Fernander said the police cannot comment beyond what was said at the scene.
He reiterated that the matter is before the Coroner's Court, as the police "can't investigate ourselves."
Six people have been fatally shot by police so far, this year.