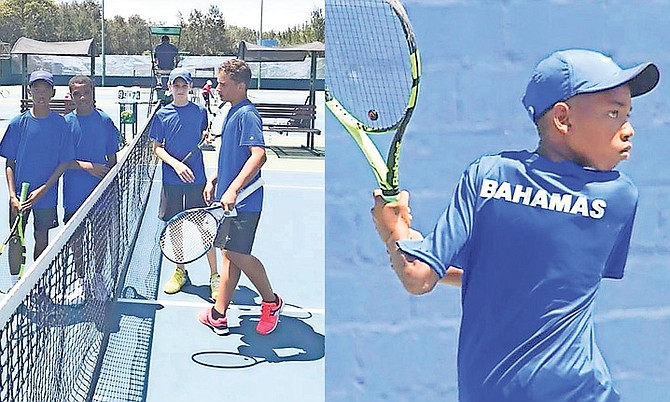 THE Bahamas' three-member boys team of Michael Major Jr, Anthony Major Jr and Dentry Mortimer Jr fought back yesterday at the World Junior Tennis Competition in Guatemala after losing to Honduras.
The team won 3-0 against Curacao. Michael Major Jr, the No.1 player, won 6-1, 6-2, Anthony Major Jr, No. 2, also won in straight sets 6-0, 6-1 while Michael Major Jr paired up with Dentry Mortimer Jr, the No. 3 player, to seal the win for the Bahamas in three (3) sets 3-6, 6-1, 10-7.
The team, coached by Godfrey Bowe from Grand Bahama, faced tennis powerhouse Dominican Republic yesterday in their effort to secure a place in the main draw.