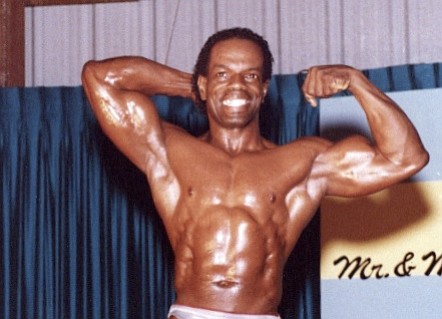 By BRENT STUBBS
Senior Sports Reporter
bstubbs@tribunemedia.net
and
RASHAD ROLLE
Tribune Staff Reporter
rrolle@tribunemedia.net
PAUL Melbourne, a 70-year-old man known for his athletic versatility, was killed Saturday at his home on McKinney Drive off Carmichael Road after arguing with a woman.
When officers arrived at the scene, they found him with stab wounds about his body.
He was taken to the hospital by emergency medical services personnel, but was later pronounced dead. Police believe Melbourne got into an argument with a woman, then was stabbed. A woman has since been taken into custody and is assisting police with their investigation.
The Bahamas Bodybuilding and Fitness Federation and the Bahamas Powerlifting Federation are mourning Melbourne's death.
Long-time close friend Raymond Tucker, who travelled with him to compete in international arenas, said the death represented a tremendous loss because Melbourne served as a mentor, transferring his knowledge to numerous competitors and serving as a personal trainer at Better Bodies before his death.
"Paul Melbourne was among the list of Kermit Forbes, Jeremy Knowles and Della Thomas, who were among the first competitors to win medals for the Bahamas at the CAC (Central American and Caribbean) Championships," Mr Tucker said. "Paul then went on to become the first Bahamian to win the gold for men when he won the masters and the bantamweight divisions at the same time. I started competing before Paul, but he came after me and with the knowledge he gained from Dr Norman Gay, he went on to excel further than me. But what I liked about him was the fact that he passed a lot of that on to others. I remember a lot of times we were in front of the mirror posing and working on our routine. We ate a lot out of the same pot as we did our dieting together."
Melbourne was also an accomplished entertainer who took pride in singing the national anthem at the start of many of the federation's bodybuilding and powerlifting shows. He also played the drum as part of groups that performed for some top musicians in nightclubs. His musical talents were a big part of his church life as well.
"It's a big loss because he was one time the pioneering supervisors at the Gold's Gym and he trained many people," Mr Tucker said.
BBPF president Joel Stubbs said he first met Melbourne when they competed in powerlifting; he was the best lifter in his category for the bench press, squat and deadlifts and he competed against competitors like John Mills. He then ventured into bodybuilding and while training in Total Fitness, he told Mr Stubbs of his determination to get a medal in the CAC.
"He really dedicated himself to his training and he went on to excel. The results speaks for itself as he was a force to reckon with in the bantamweight and eventually in the masters category," Mr Stubbs said. "But he also spent a lot of time in the gym helping to train a lot of people, not just as a personal trainer, but one who wanted to help other bodybuilders to excel."
"He was a real motivator and encourager. He always tried to let you know that the sky was the limit. He always told you that if you want to excel as a bodybuilder, you have to train hard and you have to find that mirror and go in the front of it and pose. These are the things that will get you to the top."
Last year the federation honoured Melbourne for his contributions to the sport during their National Bodybuilding Championships.
Mr Stubbs said Melbourne was preparing to write a book and he wanted him to make a contribution in it. In the last conversation the pair had a few weeks ago, Melbourne was encouraging him to read a passage from the book of Psalm, he said.