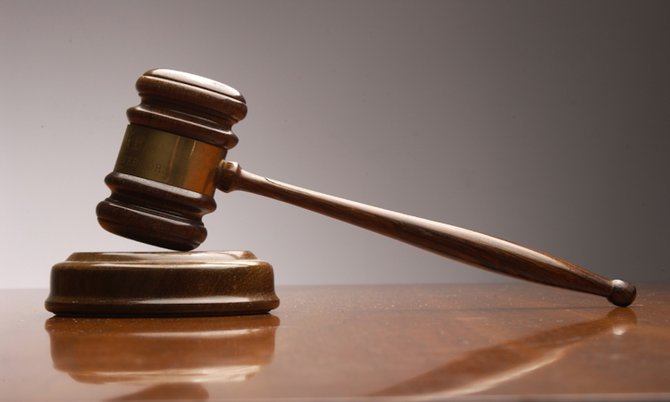 By NICO SCAVELLA
Tribune Staff Reporter
nscavella@tribunemedia.net
FOUR Haitian nationals, two women and two men, are due to stand trial in a month after denying allegations they attempted to leave the country with over $33,000 in "foreign currency" earlier this week.
Amonnese Massillon, 49, her 22-year-old daughter Kerlande Ornelus, along with 49-year-old Luders Augustin and 24-year-old James Joseph stood before Deputy Chief Magistrate Subusola Swain charged with one count each of attempted exportation of restricted goods.
It is alleged that on March 20, while at the domestic/international departure lounge at the Lynden Pindling International Airport (LPIA), Massillon and Ornelus attempted to export foreign currency amounting to $14,533 in cash.
Joseph was accused of attempting to export $8,435 in cash, while Augustin was accused of attempting to export $10,342 in cash. The total they are alleged to have attempted to export is $33, 310.
The Crown maintains the charges are in contravention of the conditions regulating the exportation of restricted goods, imposed by regulation 20 of the Exchange Control Regulations, and contrary to Section 114(2)(c) of the Customs Management Act chapter 293 and Section 83(2) of the Penal Code.
With the assistance of an interpreter all four, represented by attorney Bjorn Ferguson, pleaded not guilty to the charges.
According to Mr Ferguson, the four were originally planning to go to Haiti to attend a funeral for Mrs Massillon's husband, with the money purportedly to assist with the funeral expenses.
Due to their not guilty pleas, the matter was adjourned to April 20 for trial. Police prosecutor Assistant Superintendent Clifford Daxon did not object to bail for the four accused, who are here on either work visa (Joseph, Augustin and Ornelus) and/or residency permit (Massillon).
As such, bail was set to $2,000 for each defendant.
Prior to the end of the arraignment, Mr Ferguson indicated his clients' intentions to travel to Haiti to attend the funeral, set for Saturday, however, he said his clients' travel documents were in police custody.
Dep Chief Magistrate Swain told him that if he can supply her with a travel itinerary as well as a death certificate concerning Mrs Massillon's husband, she would be willing to expedite the process of having their documents returned to them.