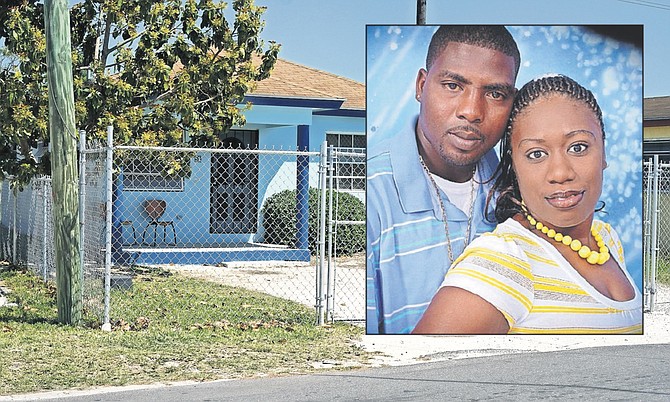 By KHRISNA RUSSELL
Deputy Chief Reporter
krussell@tribunemedia.net
ON the morning of a "tragic" murder suicide in Yellow Elder Gardens where a husband shot his wife to death before killing himself, Royal Bahamas Police Force officers were in the immediate area on patrol.
Despite their proximity to the West Dennis Court home, officers were unable to save either of the couple's lives.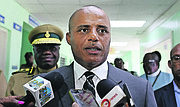 According to National Security Minister Marvin Dames, this speaks to deeper issues in The Bahamas making crime an issue that transcends police parameters.
Shortly before 2am on Sunday, police officers were called to the home the couple shared after it was reported a man was there armed with a firearm. However, as officers approached the home, they heard gun shots and discovered both Shawn and Nicola Bethel dead. Their three children were said to be inside the home at the time.
This incident, and the fatal stabbing of 70-year-old bodybuilder Paul Melbourne by a woman who has since been charged in court, mark two domestic violence incidents for the month.
The Mount Moriah MP said this is why the government is taking a multi-agency approach to the issue.
He said while domestic violence has plagued The Bahamas for quite some time, there are other issues including mental illness and social problems which have nothing to do with the police that come into play and are often overlooked.
"Well no matter where it happens, it's certainly a tragic event," the minister told reporters yesterday ahead of the morning Cabinet meeting. "I grieve for the families of all of those involved. On Sunday, I had an opportunity along with the Yellow Elder Gardens Association's executives and executives from Mount Moriah constituency team.
"I had an opportunity to walk the immediate area and speak to a number of the neighbours and also visited the home and spoke to a number of the family members and spent some time with the (grand) mother and the children up in Golden Gates.
"When you have events like this it's never a good time and as I said before we grieve for the family we are praying for the family."
He added: "This is one of those incidents and we continue to say as a government the reason why we are focusing on a holistic approach to addressing the issues.
"Because if you can recall that morning of the incident, police were actually on patrol in that immediate area and right in the proximity of the home but despite their proximity they weren't able to save any of the lives.
"So it speaks to a more deeper issue and when we say that crime is more than just a police problem and it's going to take the combined or collective effort of everyone involved and all of the stakeholders. That's why we are taking a multi-agency approach to addressing this issue. We're looking at our community centres which will be focusing too on domestic violence."
He said the government is also looking at a revived new face of Urban Renewal to launch in a few short weeks along with several other initiatives.
"Our national neighbourhood watch council is certainly on bridging the gap between the police and the community. They're also looking at wholesome activities for kids and family members as well. But we are working from a multi-agency approach and the steps that we are taking should go a long way in addressing some of these issues. Because there are a lot of issues out there. There are people who are going through an inordinate amount of stress caused by any number of factors and sometimes they keep it to themselves."