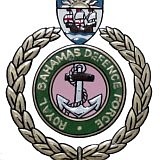 By Morgan Adderley
Tribune Staff Reporter
madderley@tribunemedia.net
NEARLY 90 Haitian migrants were arrested by the Royal Bahamas Defence Force (RBDF) early Wednesday morning, according to an RBDF statement.
The RBDF vessel HMBS Cascarilla, led by Lieutenant Commander Clinton Johnson, intercepted the sloop with 89 passengers.
The United States Coast Guard provided assistance to the RBDF, as that a fixed wing aircraft operation of the organisation out of Miami was "helpful in locating the sloop".
The sloop was found approximately 16 nautical miles southwest of Governor's Harbour, Eleuthera.
"These latest migrants will be processed for repatriation to Haiti after they are handed over to Immigration authorities in Eleuthera," the press release added.
The RBDF has apprehended 281 migrants for the year, according to their records.
These include the arrests of 69 Haitian migrants off Long Island in January and the apprehension of 188 migrants off southern Inagua in March.
"The Defence Force has increased its monitoring and patrolling efforts in the Southern Bahamas, which is considered a gateway for much of the illegal activity that takes place within our borders," the RBDF said.
"Migrants are using a variety of means to transit our waters, including traditional sailing sloops, smaller conventional sailing yachts, and motorized go fasts with collapsible sails."
The RBDF also told The Tribune on Friday that an additional two migrants are currently being investigated in Eleuthera.
"(One migrant is) supposed to be charged for harbouring another migrant, but we're still working on that," The Tribune was told.