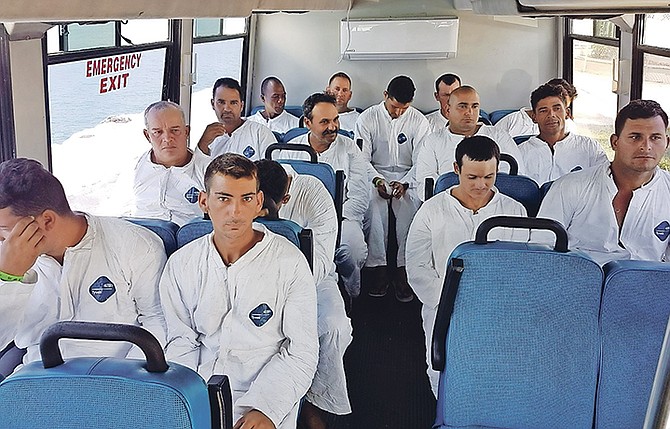 FIFTEEN Cuban migrants interdicted near Cay Sal Bank and brought to Grand Bahama were flown to New Providence on Sunday.
Immigration officer Napthali Cooper said the group was picked up by the US Coast Guard last Thursday.
According to reports, the 15 Cuban men left Cuba on April 18 in a rustic vessel en route to Florida. The USCG Robert Yered, under the command of Lt Hunter Stowes, was on patrol near Cal Sal Bank when they spotted the migrants.
Mr Cooper said the migrants were turned over to immigration authorities around 2.30pm at Freeport Harbour. They were transported to the Department of Immigration's headquarters where they were processed and examined by staff of the Disease Surveillance Unit of the Public Hospitals Authority.
The group will be detained at the Detention Centre to await repatriation to the Cuba.