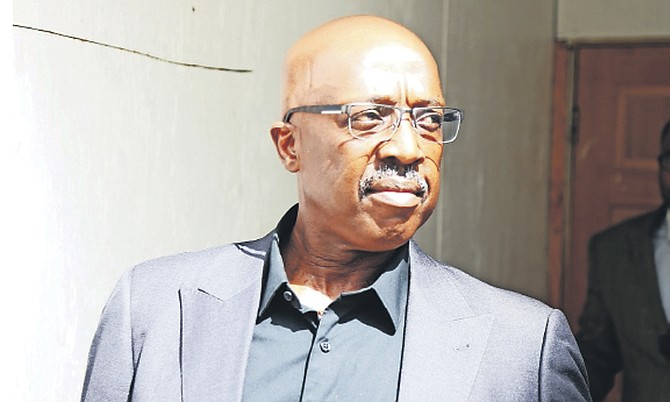 By RICARDO WELLS
Tribune Staff Reporter
rwells@tribunemedia.net
FORMER Labour minister Shane Gibson's case management session for his upcoming bribery trial has been put off until next week.
Wayne Munroe QC, one of the lawyers on Mr Gibson's team, said Friday's session was adjourned to allow the prosecution more time to compile its list of revised charges.
Mr Munroe said the prosecution team was expected to advance its list of new charges, however the court was informed the new roster of charges was still in the draft stage and absent of all particulars.
To that end, the noted QC said the court made the decision to give prosecutors the time needed to compile its list, inclusive of particulars, with a view to present the list next Friday.
In April, the prosecution indicated it would only pursue bribery charges against the former Cabinet minister, but did not give the exact number of charges or particulars.
Mr Gibson initially faced 36 charges: one count of misconduct in public office, 16 counts of bribery, two counts of conspiracy to commit bribery, two counts of conspiracy to commit extortion and 15 counts of extortion, when first arraigned last August.
It is alleged Gibson solicited more than $250,000 from contractor Jonathan Ash in 2017.
About an hour after his initial arraignment, Justice Cheryl Grant-Thompson granted the former Golden Gates MP $40,000 bail with two sureties on the condition he does not reoffend and attends his trial.
She did not impose any travel restrictions on Gibson, and neither was he required to surrender his travel documents or check into any police station.