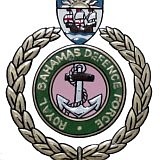 Three Haitian men, including a boat captain, were apprehended off the west coast of Great Inagua when Royal Bahamas Defence Force officers boarded a 45ft Haitian sail sloop on Friday.
The two Haitian men failed to produce legal documents, according to an RBDF report, which noted there were five Haitian nationals on board the sloop.
"While on routine patrol," the report read, "HMBS Kamalamee, under the command of Senior Lieutenant Valentino Rolle stopped and boarded a 45 - foot Haitian sail sloop approximately 6 nautical miles off the west coast of Great Inagua. Investigations conducted by the boarding team revealed a total of five Haitian nationals were on board.
"Two of the passengers did not produce the necessary documents to enter the country," the report continued.
"Both passengers along with the captain of the sloop were subsequently taken into custody and handed over to Police and Immigration officials in Inagua for further processing."
The report added: "The Royal Bahamas Defence Force continues to protect and safeguard the territorial waters of The Bahamas."