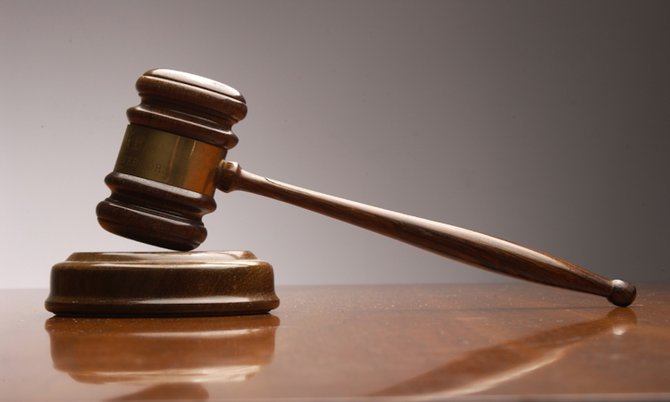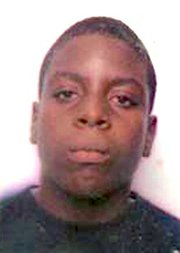 By KHRISNA RUSSELL
Deputy Chief Reporter
krussell@tribunemedia.net
A POLICE officer who was a supervisor at the Southern Police Station in 2013 testified Aaron Rolle did not complain of being abused during his interrogation despite having to be "subdued" by officers after an alleged attempt to jump out of a window.
The testimony came as a trial continued yesterday into the manslaughter charges against Constables Akiel Smith and Carl Smith.
The revelation was made during Wayne Munroe, QC's cross examination of the Crown's witness, Sergeant 596 Kingsley Bain, who is now attached to the New Bight Police Station in Cat Island. Mr Munroe is representing the accused constables.
At the time of the incident involving Rolle, both constables were plain clothes officers attached to the Inquiries Section with Sgt Bain as their supervisor.
Earlier during the prosecution's examination, Sgt Bain testified that after giving certain instructions to both constables, Rolle agreed to show police several places from which he not only stole items, but the locations where the goods were stolen.
Several hours later, Sgt Bain said he went to the inquires area where he observed a desk and chairs toppled to the side. Rolle was also handcuffed, he said.
"Sometime before I decided to leave for the day I think it would have been before 7pm I went into the inquiries area where I saw both Smiths near to Aaron Rolle who was seated and a desk which was over turned and also I think about two chairs were overturned," he said.
"I inquired as to what would have caused this to happen, what's happened here?
"The answer from Carl was that Aaron tried to escape by attempting to jump through the window. He had to subdue him assisted by officer Akiel Smith. At this point I saw he was handcuffed.
"Carl and Akiel, they point a window out to me that Aaron attempted to launch through and when I walked over to the window I closed that window down. Also, the two nearby adjacent windows I closed that down also," Sgt Bain said.
"I spoke to Aaron Rolle and he replied to me that 'y'all put me in the same cell with the fella who I told y'all I sold the stuff to.' For the remainder of that evening, I went to the records section downstairs. The Smiths were still upstairs with Aaron Rolle. Shortly afterwards I think about 7.30 (pm), 7.40 (pm) the Smith who worked the morning shift (Akiel) he was excused to leave and that would have been about it until Saturday morning. I was home I received a call that something happened at the station."
Asked of Rolle's demeanour when he took him from the inquiry area, Sgt Bain said: "Other than his appearance when I first saw him he was sturdy, he walked on his own…"
During his examination of the witness, Mr Munroe asked if it was protocol for a suspect to be unrestrained during inquiry.
Sgt Bain agreed. He also agreed that cuffs would be used in incidents where suspects attempted escape, adding the windows had been opened because the air-conditioning on this floor of the station was not working.
"Did Aaron Rolle make any complaints to you about being beaten before he would have confessed to these officers and agreed to take you on inquiries?" Mr Munroe asked.
 "No sir," Sgt Bain replied.
Mr Munroe continued: "Did you see anything that would have indicated that Aaron Rolle was beaten to get him to confess and take you to recover stolen items?"
The witness replied: "No sir."
"I would suggest to you that when you spoke to Aaron Rolle in the room with the overturned items he said to you 'I ain' going to jail, you all put me in the same cell where the fella is who I sell the stuff to,'" Mr Munroe asked.
Sgt Bain said Rolle's words were along those lines. He said the deceased was also angry over this particular aspect of his arrest.
Mr Munroe then asked if Rolle complained that either officer abused him when he went into the same room. Sgt Bain said he did not.
He said Rolle passed his office door as officers were taking him back to the cell and at the time he did not notice anything untoward about him.
Sgt Bain was the Crown's final witness. The prosecution had intended to call another witness – Reserve Corporal 771 Greenslade, however the Crown dispensed with calling him.
The trial continues Thursday at 10am.