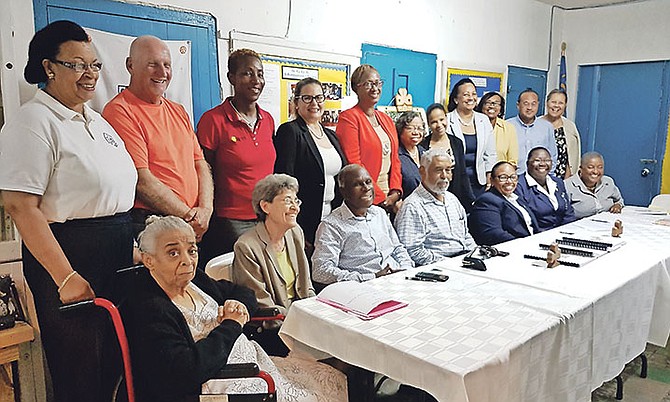 After decades of dreaming and fundraising, the Bahamas Girl Guides Association moves another step closer to building its new headquarters.
The Association, under the leadership of architect Alvan Rolle, awarded the contract for the new building to Brandon Watson of Watson Construction Company.

Mr Watson was prepared to help the Girl Guides begin this project despite the fact that only half the amount required is currently available. Another $700,000 will be needed to complete the interior of the 5,400 square-foot building on West Bay Street and Marcus Bethel Way.
Dr Ruth Sumner, Girl Guides president; Sonia Adderley, chief commissioner; Dr Gail Saunders, chairperson of the New Building Committee, and Michele Fields, treasurer, signed on behalf of the Association.
The Association assured Mr Watson of their commitment to make every effort to raise the remainder of the funds over the shortest period of time.
Dr Sumner thanked Mr Rolle and his consultants who will manage the project at no cost to the Association and Mr Watson for believing in the determination of the 2,300 members to raise the additional funds with the support of the public.
She further reiterated the proposed fundraising efforts of an "Evening of Sacred Music in June", "A Fair in September", and several other efforts by the Brownies and Guides across the Bahamas.
Dr Saunders expressed her gratitude to the members of the fundraising committee and especially to Clarice Granger for her vision and dedication to this project. She also noted the support of corporate Bahamas, former Guides and family and friends of the Association over the years.
A special thank you was extended to the Prime Minister and the government of the Bahamas for their significant contribution to this project.