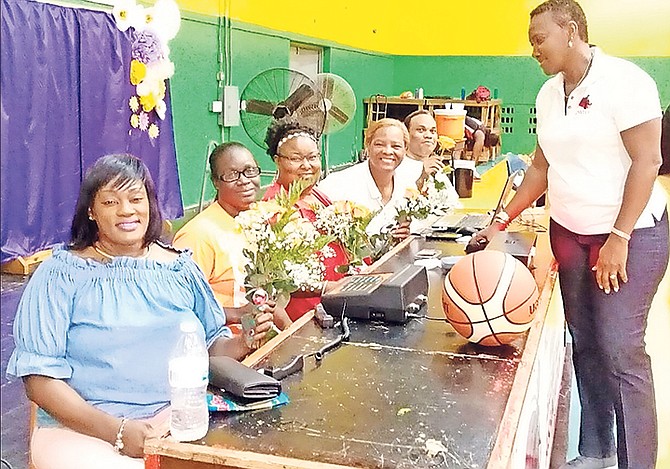 THE New Providence Women's Basketball Association will open its best-of-five championship tonight at the DW Davis Gymnasium when the Lady Cheetahs take on the Bommer G Lady Operators.
The Lady Cheetahs advanced to the final on Saturday night with an 85-79 victory over the Lady Connectors as Tanae Bowleg scored a game high 23 points in the win. During the night, the NPWBA, headed by president Mynez Cargill, honoured the mothers of the various teams that participated and the statisticians on the table in a pre-Mother's Day presentation.
On Friday night, the Lady Cheetahs won game two to even the series at 1-1 with a 76-75 decision over the Lady Connectors. The Connectors won game one 57-47.
Also on Friday night, the Bommer G Lady Operators advanced to the final after they swept the Foxxy Angels, winning 74-55 in game two.
The Lady Operators won the opener 62-52.
On Friday night, the NPWBA also honoured veteran coach Anthony Swaby of the Foxxy Angels for his contribution to the sport over the years.
Swaby is known as the "godfather" of the sport, having coached longer than anybody else and has assisted in helping countless young women secure athletic scholarships.