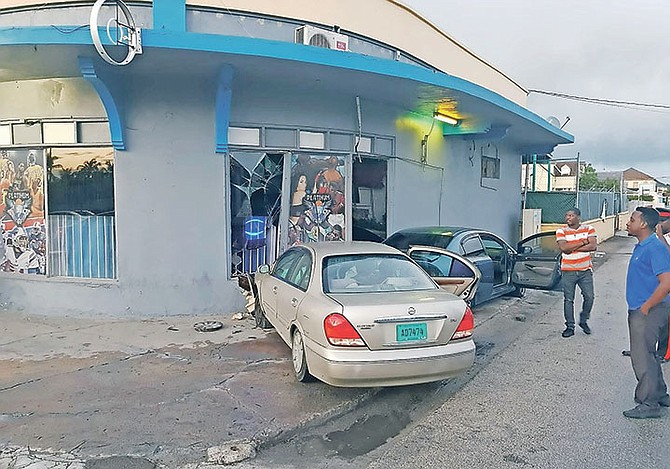 A CAR plunged into a glass window at the Platinum Sporting Lounge on Dowdswell Street yesterday evening.
No one was seriously injured in the crash, but a 77-year-old woman complained of headaches even after paramedics departed the scene.
She said she was the victim, having had her car knocked when her much younger counterpart ran a stop sign.
"I never been in accident in my life," she said. "I was driving from I was 18. I now 77. I went to Road Traffic to get my driver's license, when the officer told me reverse, he said 'oh my God this woman could reverse so good'."
"I was coming straight up (Dowdswell Street) and they were coming across (Christie Street) and they ain' stop and they ran me over here. Never in my life has this happened to me."