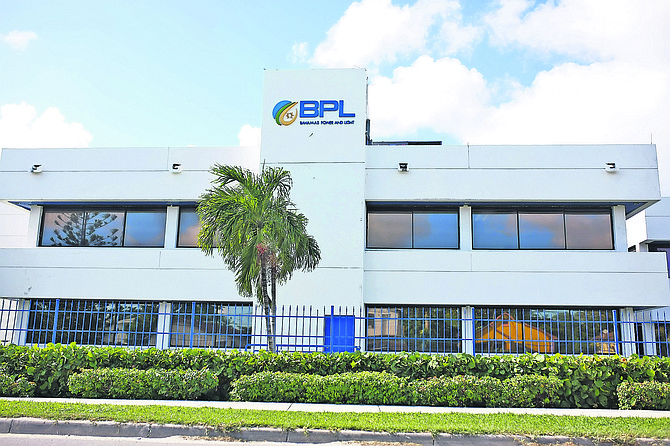 By MORGAN ADDERLEY
Tribune Staff Reporter
madderley@tribunemedia.net
THE Electricity Amendment Bill 2018 was passed yesterday in the House of Assembly through which Bahamas Power and Light (BPL) will be better able to secure vital funding.
In addressing the new bill Works Minister Desmond Bannister told MPs: "In order to be able to secure the funding that BPL needs now, the lenders are requiring them to have certain specific language in their statute. Language which ensures that among the functions that they have would be the power to borrow, for example."
Mr Bannister said any new funding would be used for a "number of purposes", such as Automatic Meter Reading or AMR.
"Mr Speaker, we have [people] who have not had electricity in their homes for some time, some for years. This [AMR] is going to permit people to prepay on their meters," said Mr Bannister.
"So you're going to be able to say 'I'm going to pay for my meter, put a couple dollars here, and I'm going to be able to have power here in my home'."
This system will also allow people to monitor their power from their internet or cell-phones.
Mr Bannister added BPL will offer some "concessions" to ensure "Bahamians who have had their power disconnected for some time are going to be able to benefit from this opportunity".
While noting that he will strive to ensure that this not taken "advantage of", Mr Bannister said, "It is going to be an opportunity for people all over this country, particularly in… some of our heritage communities, they will be able to have the opportunity to have their power on, to monitor their power on a regular basis from their phones".
Mr Bannister also thanked the unions at BPL. He said on Tuesday, both unions, The Bahamas Electrical Utilities Managers Union and the Bahamas Electrical Workers Union, signed an agreement with BPL to facilitate voluntary separation of corporation.
He thanked the union members for seeing the "importance of this", to give their members the opportunity to select to leave the corporation under very favourable terms. He also noted this is an entirely voluntary initiative.