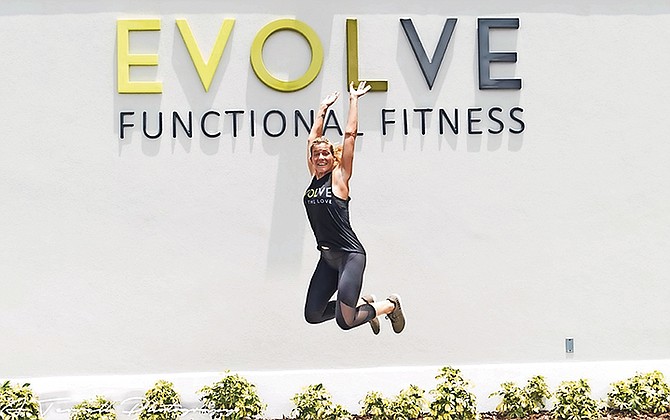 By ALESHA CADET
Tribune Features Reporter
acadet@tribunemedia.net
The desire for fitness among Bahamians has reached a new level, and to answer the needs of a changing populace, a new type of fitness facility has opened its doors in Nassau.
Evolve Functional Fitness Bahamas, located on the corner of Rosetta Street and Montrose Avenue in Palmdale, strives to particularly attract the island's youth and instil in them a love for fitness. Since its official opening last month, the centre has welcomed 156 members through it's doors.
Members describe the space as the most modern and innovative functional fitness studio in Nassau.
According to its owner, Tangerine Curry-Dinnick, Evolve's mission is to provide a positive, fun and educational experience for its participants and students whilst helping them develop a life-long love for fitness.
"Having found this new love for fitness, I decided I wanted to create a place for parents to bring their children with them to work out, a place where families could work out together, a place where no matter what age, everyone could find something that motivated them and inspired them to become fit and healthier. I also saw the need for youth fitness in our country and I wanted to be part of a change," she said.
Ms Curry-Dinnick is also proud to note that Evolve provides physical education and swimming lessons for homeschooled students and local schools that do not currently have a programme in place.
"I'm over the moon to see Evolve finally evolving. We have fabulous, fun, motivated clients that are showing a lot of commitment already. I am loving this six-week journey already, and there is so much to come," she said.
Ms Curry-Dinnick said her initial motivation to delve deeper into the world of fitness came after having two children and becoming increasingly aware of how her health and well-being affected that of family. Therefore, she decided it was time to get herself in shape.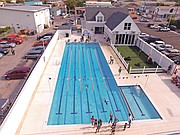 "I had tried this a million times in my lifetime and had never found anything that kept me motivated long enough to feel a real difference. However, this time was different. I got involved, became more motivated, and my passion for fitness began. I saw the changes, I felt the changes and I loved the changes. I loved feeling healthier and stronger and having more energy for my family and the things I loved," she said,
Speaking as a fitness enthusiast and a person who cares for the physical and mental health of others, Ms Curry-Dinnick had this piece of advice for those who may not know where to start with their transition to a healthier life:
"Find something that makes you smile. Find a community of people that are on the same journey. If you enjoy it, you will continue to do it. Once you see results you become addicted. At Evolve we offer a little bit of everything for all ages and abilities."
While Ms Curry-Dinnick wears a bracelet around her wrist that reads "Still Learning", she says she is most definitely down for the challenge of being a gym owner. Going into it, she said she knew there would be long hours and a lot of hard work, but it is all worth it because she is seeing her dream become a reality.
"We provide a friendly, non-intimidating environment, placing an emphasis on unparalleled personal service, featuring brand new facilities and equipment," she said.
Facilities and amenities at Evolve include: a 25 metre lap pool with a cooling/heating system; a 10 x 20 learn-to-swim pool; outdoor showers; a Functional Fitness equipment studio that features a rogue rig, strength training, free weight areas, cardio machines and fitness accessories; an indoor outdoor space; lockers and changing rooms; private showers; a smoothie bar, free Wi-Fi, a baby changing station, the Evolve Kids Studio with age appropriate fitness equipment, a private bathroom, and a kids green space.
Classes include a 'Sweat60' workout, a boot camp, gymnastics, a strong body workout, kickboxing, high-intensity interval training, open gym time, 'Bop Til You Drop' classes, hip hop, yoga, family Zumba, family hip hip, aerobics, Soca sweat, TRX, and dance fusion.
"We have programmes geared towards every member of your family. There are classes for children ages six months and up, as well as adult classes so the whole family can get involved in the fitness journey. We will provide you with the tools, staff, training, education and motivation to help you reach your goals. We want to make it easier for you to achieve a healthier lifestyle together," said Ms Curry-Dinnick.
For more information on membership and the facility, visit the company's website at www.evolvebahams.com or call 356-3448.